Member of: II9K Contest Team ARI Trapani 9101 A.R.M.I. #236 EPC #1810 CDG #458 DMC #494 30MDG #1991
Operator of: IQ9TP IF9MI II9AC IF9FI II9CAR IF9LI IQ9MQ/9 IR9CIRM II9IGA II9K II9P II0HQ IQ9UI IR9RW PJ4G
Also: KC2TGA PJ4/IW9FRA
Youtube: http://www.youtube.com/user/iw9fra
QSL Traffic Search

 

My shack in the current version.

My QSL.

Mantaining:
DXSpider Cluster IW9FRA-6 running on Raspbrry Pi Model B 

- Telnet Port:dxspider.iw9fra.com:7300

Wires-X Node IW9FRA-ND connected to Room ITALY #27003 432.750MHz C4FM

Echolink IW9FRA-R Node #101307 IR9UBF RU15 Erice (TP) 430.375MHz Shift +5000 KHz Tone 127.3

APRS IGate IW9FRA-10 APRSI32 144.800MHz

APRS Digipeater IW9FRA-11 UIDigi 1.9

144.800MHz

APRS IGate IW9FRA-12 Direwolf 1.4 RX only 144.800MHz

Mobile APRS IW9FRA-9 with Yaesu FTM-400DE

Portable APRS IW9FRA-7 with Yaesu FT-2DE

Pocket APRS IW9FRA-5 with APRSDroid and Samsung S7 Edge

28.322,4 beacon IW9FRA/B 100mW

TX also letter V in QRSS3

50.001,2 beacon IW9FRA/B 100mW TX also letter V in QRSS3 (currently off)

Portable HF+50MHz station with Yaesu FT-450D and mobile/wire antennas

Portable FM Satellite station with Yaesu FT-2DE and telescopic antenna

Mobile C4FM / Wires-X operation with Yaesu FTM-400DE

Portable/Fixed C4FM / Wires-X operation with Yaesu FT-2DE

Portable/Fixed DMR / DSTAR / C4FM operation with Tytera MD380 and DVMega & BlueDV
Actual setup:
RTX: Yaesu FT-2000 + SP-2000 + MTU-80/40 + FH-2 - Yaesu FT-847 - Yaesu FT-450D - Yaesu FT-8800R - Yaesu FT-2DE for portable APRS and FM/C4FM  - Yaesu FTM-400DE for FM/C4FM and APRS operation (in mobile) - Yaesu FT-209RH for APRS - Tytera MD380 for DMR and DVMega use - Baofeng UV5RTP 8W for spare portable - 3 x Realtek RTL2832U E4000 based USB SDR receiver from 64 to 1700MHz (1 for ADS-B RX with VirtualRadar - 1 for monitoring with SDR# or Android SDR Touch - 1 for HF RX also)

MIC: Proel DM226 directly connected to the rear port of the FT-2000 (no more rack!) - Yaesu MD-100 for the FT-450D

PHONES: AKG K44 Perception

KEY: Paddle Kent TP1-B - Vertical Bencher RJ-1 vert. - Vertical K 40 Morsetaste - Vertical K 64 Morsetaste (ex DDR)

QRO:1,8-50MHz Acom 1000 - 144MHz Magnum ME5002 4CX250B

RX: Hallicrafters SX-43 (1948) -  Hallicrafters SX-110 (1961)

ANT: 20/15/10m Momobeam Yagi TRI7 10-15-20 @20m from the ground - 17/12m Momobeam Yagi DUO4 12-17 @24m - 4m 6 el. + 6m 5 el. Momobeam Yagi DUO11 4-6 @22m - 160/80/40m Vertical G.P. HF3B by IT9ZMX - Momobeam VERT 30 30m Full Size Vertical -

80/40m Diamond W-735 Dipole @17m - 

All HF End Fed Zepp 16.2m long by IW2EN as RX antenna for Hallicrafters and Perseus receivers - 40/10m homemade 9:1 6m Vertical coax reduced size for RX - 2m 6 el. Yagi, 70cm 12 el. Yagi by DK7ZB and 4+5 el. vertical polarization dualband Yagi with Azimuthal/Elevation rotator for SSB, EME, Satellites and FM

 -

2m/70Cm Vertical Diamond X300 on top of tower for the FT-8800R 

- 

Discone Diamond D130 

as second antenna for the FT-8800R or SDR RTL2832U receiver - 

2m/70cm Diamond NR770HB and mag mount for mobile - 

2m/70cm Vertical Diamond X30 for the Wires-X Node 432.750 C4FM 

- 2m/70cm Vertical Diamond X30 for FT-2DE C4FM - 6m/2m/70cm Vertical Diamond V2000 

for the APRS IGate 

-

2m/70cm Vertical Diamond V2000 for 

Echolink Node 430.375 FM and IW9FRA-12 Direwolf RX APRS IGate -

3x5/8 1090MHz Colinear for SDR RTL2832U ADS-B receiver for VirtualRadar.
73 de Sal IW9FRA !
---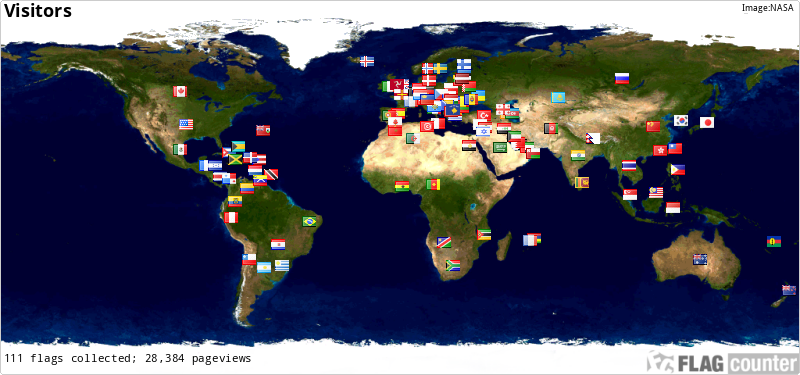 8484662 Last modified: 2017-11-30 23:35:15, 16479 bytes
Login Required

Login is required for additional detail.
You must be logged in to file a report on this page
Public Logbook data is temporarily not available for this user
United States Counties Award

#5992


Granted: 2017-02-14 11:20:02 (IW9FRA)



Endorsements:

250 Counties Mixed

100 Counties Mixed

100 Counties CW

100 Counties Phone

United States Award

#2872


Granted: 2017-02-14 11:12:03 (IW9FRA)



Endorsements:

World Continents Award

#7445


Granted: 2015-03-24 21:15:04 (IW9FRA)



Endorsements:

5 Band CW

10 Meters CW




12 Meters CW




15 Meters CW




17 Meters CW




20 Meters CW




30 Meters CW




40 Meters CW




Mixed CW




10 Meters Digital

12 Meters Digital

15 Meters Digital

20 Meters Digital

5 Band Mixed

10 Meters Mixed




12 Meters Mixed




15 Meters Mixed




17 Meters Mixed




20 Meters Mixed




30 Meters Mixed




40 Meters Mixed



5 Band Phone

10 Meters Phone




12 Meters Phone




15 Meters Phone




17 Meters Phone




20 Meters Phone




Grid Squared Award

#6229


Granted: 2015-03-24 21:15:03 (IW9FRA)



Endorsements:

10 Meters CW

15 Meters CW

5 Band Digital

10 Meters Digital




15 Meters Digital




20 Meters Digital




30 Meters Digital




40 Meters Digital




Mixed Digital



5 Band Mixed

10 Meters Mixed




12 Meters Mixed




15 Meters Mixed




17 Meters Mixed




20 Meters Mixed




30 Meters Mixed




40 Meters Mixed




6 Meters Mixed




80 Meters Mixed



5 Band Phone

10 Meters Phone




15 Meters Phone




20 Meters Phone




40 Meters Phone




6 Meters Phone




80 Meters Phone




Mixed Phone




DX World Award

#1553


Granted: 2015-03-24 21:15:02 (IW9FRA)



Endorsements:

5 Band Mixed

10 Meters Mixed




12 Meters Mixed




15 Meters Mixed




17 Meters Mixed




20 Meters Mixed




40 Meters Mixed




10 Meters Phone

15 Meters Phone

20 Meters Phone

Mixed CW

Mixed Digital