If you visit my page, please sign my "Web" Log above. Many thanks
All qso confirmations will be via LOTW - qrz.com - eqsl
Please read my policy about qsl via bureau :
I don't send qsl, I answer when I receive yours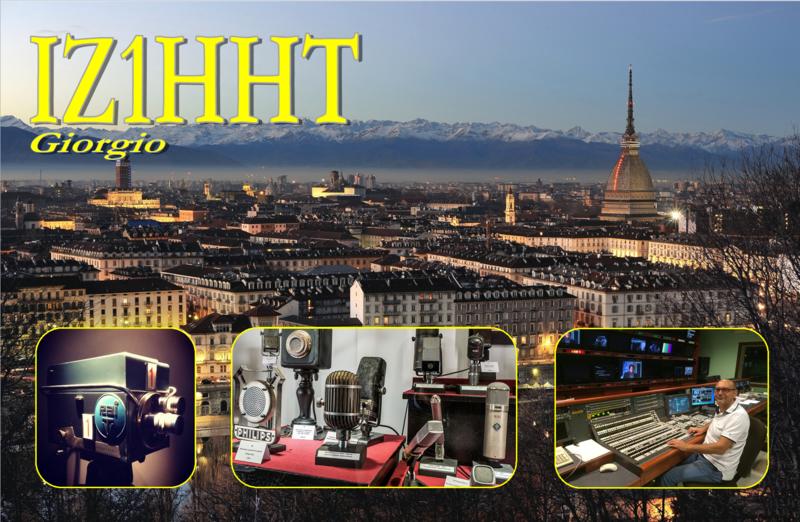 License since 1982 - First callsign IW1AXQ
Active in HF since June 2013
Radios
Yaesu FTdx 5000 MP Limited / SBE 100X amplified vintage microphone
Yaesu FT 891 
Icom IC E90
Kenwood TH-G71
Some vintage CB radios
P.A.
RF Power HFLA 600
Antennas
Hexbeam 6 bands G3TXQ by www.hamproject.it
Comet H 422 
Diamond X200 N 
Antenna Tuners
Magnum Electronics MT 1000 DX
MFJ 904 H
I work for Italian Broadcasting Television - RAI TV
The shack
My antenna system
The eqsl : if you want receive it, send to me yours. S.W.L. reports are welcome ! Thanks.
The eqsl for holidays in Sardinia Island - Active in August
See my other page " IS0/IZ1HHT "  on QRZ.com
IS0/IZ1HHT also /P/QRP
At work in TV
Some old TV cameras in RAI TV production center - Torino. Visit : www.museoradiotv.rai.it 
RCA microphone Type 44- BX ( year 1932 ) fully restored - http://www.coutant.org/rca44bx/
Satellite outside broadcast
Thank you for visiting my page! 73