JG1SVF

Japan




Login is required for additional detail.

QSL: BUREAU DIRECT OR EQSL.CC LoTW

Email: Login required to view

XML Subscriber Lookups: 25327



Hello, Thank you for visiting my QRZ.COM data base.
In January 2011, it is QRV for the first time in 35 years.
Amateur radio license was obtained in 1971.
Currently, there are operating in the main CW,
also plans to operate digital communication.
I also extend the operational range,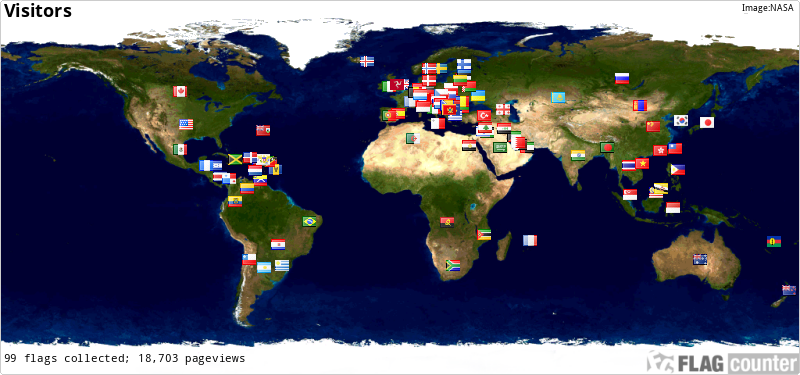 ---
The temple was moved to the current Akatsuka from Itabashi Nakajuku in 1971, is a temple to the prestigious, which is donated a red seal land of 10 stone from Tokugawa Ieyasu.
Also, when the 8 Shogun Yoshimune, such as is specified in the rest area at the time of falconry, I have a cultural property related.
And with a wish disastrous war, earthquake air raid on Tokyo, such as the Great Kanto Earthquake so that there are no, Tokyo Big Buddha in the temple was built in 1977.
Seven Lucky Gods, it is faith in Japan as bring fortune to everything
It is in the God of Seven Pillars Ebisu, Daikokuten, Bishamonten, Benzaiten, Fu Lu Shou, god of longevity, the cloth bag.
It is said to also became a God of Seven Pillars from "Shichifuku immediate raw Shichinan immediately flashes" of Buddhist scriptures.
Luck, Seven Lucky Gods that will Motarase all kinds of good luck, Fukuun from around the Muromachi period,
It is now faith together as seven God He will Sazuke luck with money especially.
God of India, China and Japan are aligned out with us
It is said that it brings good luck to ride treasure ship.
6767098 Last modified: 2015-10-09 13:44:10, 9501 bytes
Login Required

Login is required for additional detail.
You must be logged in to file a report on this page
| | |
| --- | --- |
| | Latest Contacts for JG1SVF at QRZ.com |
| de | date | band | mode | grid | | Country | op | |
| --- | --- | --- | --- | --- | --- | --- | --- | --- |
| HL23VXK | 2018-02-12 | 80M | CW | PM37nh | | South Korea | JUHYUN SIM | |
| K5WE | 2018-02-12 | 40M | FT8 | EM25ex | | United States | Jeff Martin | |
| ON4CN | 2018-02-12 | 17M | FT8 | JO10VJ55 | | Belgium | CLAUDE DEMAN | |
| R8CT | 2018-02-12 | 17M | FT8 | MO06ht | | Asiatic Russia | Oleg Usov | |
| UX1BZ | 2018-02-12 | 17M | FT8 | KN59rb | | Ukraine | Olynyk Bogdan L. | |
| R2ZC | 2018-02-12 | 17M | FT8 | KO81WH | | Russia | Sergey Yakunin | |
| UK9AA | 2018-02-12 | 17M | FT8 | MN41qi | | Uzbekistan | FEDOR PETROV | |
| DU1YBE | 2018-02-12 | 15M | FT8 | PK04 | | Philippines | DENNIS ANSON L. REYES | |
| UA9OP | 2018-02-12 | 15M | FT8 | NO14KX | | Asiatic Russia | Valery Pozharskikh | |
| AA6PW | 2018-02-11 | 17M | FT8 | DM03xs | | United States | BOB D HARRINGTON | |
| VK8ZI | 2018-02-11 | 17M | FT8 | PH57ko | | Australia | Paula M Chappel | |
| RW4CB | 2018-02-11 | 17M | FT8 | LO12vg | | Russia | Vladimir V. Tsitko | |
| UA1OLM | 2018-02-11 | 17M | FT8 | | | Russia | DIMA KUCHERIN | |
| OH2MDN | 2018-02-11 | 17M | FT8 | KO19lt | | Finland | Markku Lahteenmaki | |
| R9FA | 2018-02-11 | 17M | FT8 | LO87CX | | Russia | Serge Sergeev | |
Book Totals: 5113 qso's 2726 confirmed
Get a free logbook at QRZ.COM
c
United States Counties Award

#1973


Granted: 2016-07-20 01:24:02 (JG1SVF)



Endorsements:

100 Counties Digital

100 Counties Mixed

DX World Award

#1043


Granted: 2015-02-21 07:35:02 (JG1SVF)



Endorsements:

17 Meters CW

17 Meters Mixed

World Continents Award

#1431


Granted: 2015-01-24 03:35:16 (JG1SVF)



Endorsements:

15 Meters Digital

17 Meters Digital

15 Meters Mixed

17 Meters Mixed

40 Meters Mixed

Mixed CW

Grid Squared Award

#1299


Granted: 2015-01-24 00:43:25 (JG1SVF)



Endorsements:

10 Meters Digital

15 Meters Digital

17 Meters Digital

5 Band Mixed

10 Meters Mixed




12 Meters Mixed




15 Meters Mixed




17 Meters Mixed




40 Meters Mixed




12 Meters CW

15 Meters CW

17 Meters CW