Outside:
1. A ground mount ZeroFive 43 ft. vertical near lagoon with 40 radials, #14 THHN solid wire, 35 feet in length. LDG RT-100 plus AI4HH 80 Meter inductor at the base.
2. [A Carolina Windom 40 OCF @ 15 meters. Axis is 0 N/180 S. Vertical "radiator" installed. My Compliments to 8GZ/K4IWL, and to the Doc, W1ZR.]
Hurricane Irma has left her calling card next to the Windom. However, it will be in the air again, soon, maybe even higher.
3. A Pixel RF PRO-1B Magnetic loop @ 2 meters with rotator.
Inside:  Ten Tec 599 Eagle, LDG AT-11MP/RT100, SignaLink USB, Kent TP-1, vy QRN.
Elevation:  29.0 feet ASL. Soil:  sandy, swampy. Armadillos:  0.0. Alligators:  1.75. Distance from the ICW:  6 miles. Atlantic Ocean:  9 miles.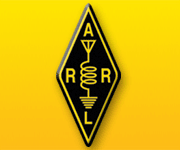 Best 73 es DX de Brad, K3BR                       /6  Santa Clara, Cali, from time 2 time               
EX-WN3DBO, WB3DBO, KA3R, W3BRF                                                                                                           
Sorry, don't have any "nick names".
Full disclosure:  Active from 1975 thru 1986 as WB3DBO/KA3R. Unfortunately, all logs (& cards) from that period lost in an unscheduled basement flood. The "long QRT" from mid-1986 until 2014. Managed to survive and escape the dreaded FCC HQ, 19th & M Sts., NW, Washington, DC, with an Extra-class ticket some time in 1980.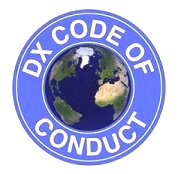 I will listen, and listen, and then listen again before calling.
I will only call if I can copy the DX station properly.
I will not trust the DX cluster and will be sure of the DX station's call sign before calling.
I will not interfere with the DX station nor anyone calling and will never tune up on the DX frequency or in the QSX slot.
I will wait for the DX station to end a contact before I call.
I will always send my full call sign.
I will call and then listen for a reasonable interval. I will not call continuously.
I will not transmit when the DX operator calls another call sign, not mine.
I will not transmit when the DX operator queries a call sign not like mine.
I will not transmit when the DX station requests geographic areas other than mine.
When the DX operator calls me, I will not repeat my call sign unless I think he has copied it incorrectly.
I will be thankful if and when I do make a contact.
I will respect my fellow hams and conduct myself so as to earn their respect. 
The Brutal Truth:    http://www.vadxcc.com/files/Be_A_DXer_AAoMZ.pdf
And:  http://dx-code.org/op-ed.pdf
DXCC Mixed: 
     DXCC CW: 
7B DXCC:  17M, 30M
DXCC Dig:  156