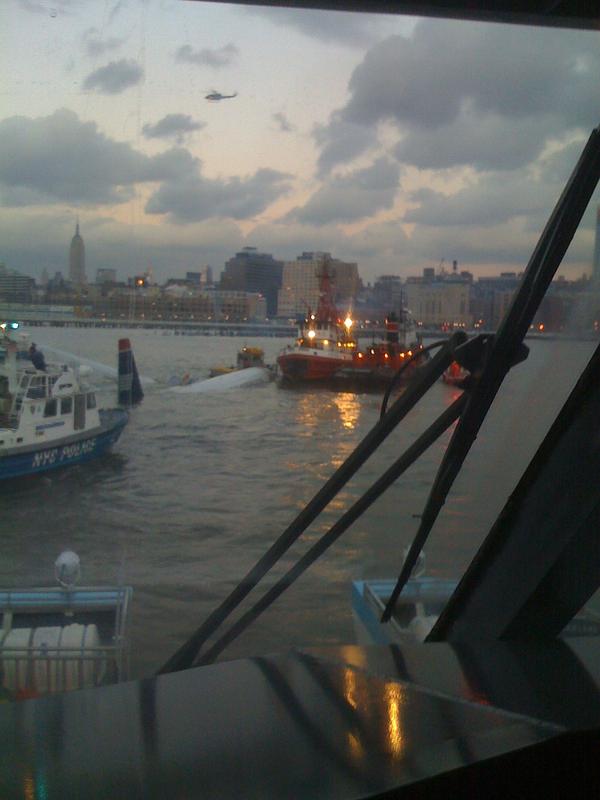 Rescuing Flight 1549 on the Hudson River 
Rescuing Flight 1549 on the Hudson River (im on the left hand side)
​Hy-Gain Explorer 14 Up at 50 feet 
​Also G5RV 40 meter 
I was first licensed as KB4ONG in the 80's. I lived and operated from South Florida (Homestead.).In 1985 i upgraded to technician with the call sign of N4MVA.In 1987 i moved back to New Jersey, met my wife Georgette.We moved to Pennsylvania (Saylorsburg) where i am now retired. Changed my call to K3EEI. I really enjoy my retirement here where I can persue my favorite activities. DXing, Fishing and Camping. In the summer, I spend a lot of my time camping an enjoying the pool with my family. 
The antennas are a HY-Gain Explore 14 For 20,15&10 meter on a crank-up tower. G5RV Up about 45 feet for 40 meters. Half wave dipole for 160 meters.
The radios are a Kenwood TS590SG Ameritron AL811H Amplifier.
​Radio Kenwood TS 590SG on 6 Meters 100 watts and Hy-gan 6 Element Beam.
​Running FT8 and having fun on all Band.