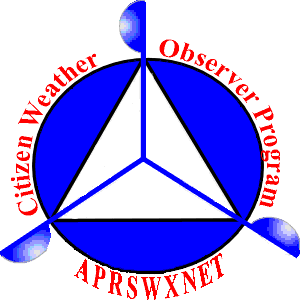 I have been interested in amateur radio since I was a teenager and have been licensed for 40 years. My main interests in amateur radio are chasing DX and learning about new technology, modes and antennas.  I am active on the LEO satellites SO-50, FO-29, AO-73.  Please support AMSAT for the future of the amateur radio satellites.
Volunteer Examiner since 1984 with over 211 test sessions coordinated.
After high school I joined the US Navy for six years and proudly served in the submarine service aboard the USS Robert E. Lee SSBN 601. During the period I was stationed at Pearl Harbor Naval Station in Hawaii I operated from the famous KH6SP station located on the submarine base.
After leaving the Navy I have been employed for the last 36 years in Public Safety Radio Communications as a technician and for the last 17 years as the manager for a local municipality's radio systems.
I enjoy the sport of cycling both as a fan and active rider. The completion of a century ride is a goal of road cyclists and I have had the thrill of riding several centuries. I have road, touring, mountain and recumbent bicycles. I have had the privilege of being part of the Tour of California as a road marshal on 2 occasions.
My latest interest has been photography which I have started to learn over the last couple of years.
Ex. KF6E, WB6JJW, WN6JJW Licensed since 1975.
DXCC Awards
Mixed 336/335 CW 314/311 Phone 330/329 RTTY 289/288 5BDXCC
160M 70/70 80M 169/167 40M 291/289 30M 226/225 20M 326/324
17M 303/302 15M 316/314 12M 275/271 10 Meter 291/289 SAT 51/37
WAS Awards
75 Meter 2 Letter Extra Class SSB Number 1186 (GERATOL)
Triple Play Award Number 26
RTTY Number 685 160M Number 1042 5BWAS Number 2964
Phone/CW/RTTY/Digital/HELL/PSK
160/80/40/30/20/17/15/12/10 Meters
WAC Awards
Mixed Phone CW RTTY 5BWAC 160M
WAZ
Mixed Phone CW RTTY 15M 17M 20M 40M
5BWAZ Number 1646 190 out of 200 Confirmed
IOTA
639/614
Station Equipment
Elecraft K3. Tokyo Hy-Pwr HL1.5 KFX. Palstar Auto Tuner.
4 Element 5 Band CUBEX Quad for 10-12-15-17-20 Meters at 60 Feet.
2 Element Optibeam at 75 Feet for 40 Meters.
Hy Gain Hy Tower for 30 and 80 Meters.
Inverted L at 55 Feet for 160 Meters.