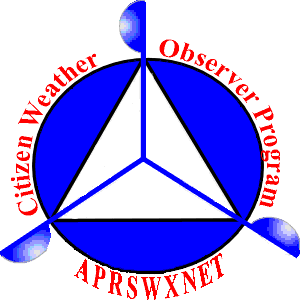 I have been interested in amateur radio since I was a teenager and have been licensed for 42 years. My main interests in amateur radio are chasing DX and learning about new technology, modes and antennas.  
I am active on the LEO satellites SO-50, FO-29, AO-73.  Had the pleasure of operating satellites from the Carnical cruise ship Liberty during the 2016 AMSAT Symposium.  Please support AMSAT for the future of the amateur radio satellites.
Volunteer Examiner since 1984 with over 230 test sessions coordinated.
After high school I joined the US Navy for six years and proudly served in the submarine service aboard the USS Robert E. Lee SSBN 601. During the period I was stationed at Pearl Harbor Naval Station in Hawaii I operated from the famous KH6SP station located on the submarine base.
After leaving the Navy I have been employed for the last 38 years in Public Safety Radio Communications as a technician and for 17 years as the manager for a local municipality's radio systems.
I enjoy the sport of cycling both as a fan and active rider. The completion of a century ride is a goal of road cyclists and I have had the thrill of riding several centuries. I have road, touring, mountain and recumbent bicycles. I have had the privilege of being part of the Tour of California as a road marshal on 2 occasions.
My latest interest has been photography which I have started to learn over the last couple of years.
Ex. KF6E, WB6JJW, WN6JJW Licensed since 1975.
VUCC Awards
Satellite 572/538
DXCC Awards
Mixed Honor Roll
DXCC Challenge 2280
Mixed 339/339 CW 321/320 Phone 333/333 RTTY 298/298 5BDXCC
160M 72/72 80M 172/170 40M 299/298 30M 236/235 20M 331/331
17M 309/309 15M 320/320 12M 283/282 10 Meter 294/294 Satellite 60/48
WAS Awards
75 Meter 2 Letter Extra Class SSB Number 1186 (GERATOL)
Triple Play Award Number 26
RTTY Number 685 160M Number 1042 5BWAS Number 2964
Phone/CW/RTTY/Digital/HELL/PSK/Satellite
160/80/40/30/20/17/15/12/10 Meters
WAC Awards
Mixed Phone CW RTTY 5BWAC 160M
WAZ
Mixed Phone CW RTTY 15M 17M 20M 40M
5BWAZ Number 1646 190 out of 200 Confirmed
IOTA
Honor Roll
710/695
AMSAT Awards
Oscar Century Award
South Africa AMSAT Satellite Communication Achievement Award
K2ZRO Memorial Station Engineering Award
Robert W. Barbee Jr. (W4AMI) Satellite Operator Achievement Award
73 on AO-73 Award
Station Equipment
ICOM IC-9100 for Satellite
Elecraft K3. Tokyo Hy-Pwr HL1.5 KFX. Palstar Auto Tuner.
Hy Gain Hy Tower for 30 and 80 Meters.
Inverted L at 55 Feet for 160 Meters.