*** QSL Info: Mail All "Direct" cards to HOME QTH in Port Washington, Wisconsin ***     (SKCC #16463)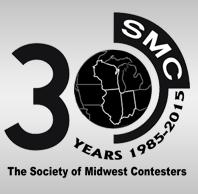 ---
Licensed in 1960 at age 12 (KN9DJT), General at age 13 (K9DJT), Extra at age 62.

1st Class FCC Commercial License in 1970.

Retired from the Fluke Corporation in 2009.

Past President of the Ozaukee Radio Club (ORC).

Enjoy DXing, Contests, Home Brewing Accessories and Antenna Experimentation.

Modes include SSB, CW, PSK,  RTTY and JT-65.

Station consists of an Elecraft K3 & P3 and Alpha 8100 with a homebrew antenna switch.  FM radio is a Kenwood TM-V7.

Tower 1 Antennas are KT-34A tri-bander at 40 feet, 6m  4 element homebrew @ 45', Half-Slopers on 30 and 40m, a Inverted "L" for 80m and Gamma Matched Tower/Inverted "L" on 160m.  Tower 2 consists of a homebrew 3 element 12/17m beam at 30', a 14 element 2m beam at 34 feet, a 22 element 70 Centimeter beam at 38 feet and the center of a 75m OCF Carolina Windom at 29 feet.

Mobile station is a Yaesu FT-8800R along with a Kenwood TH-G71 handheld.

Cabin station is now an FT-2000 and a Carolina Windom.

Other interests include Fly Fishing & Tying, Hunting and Carpentry.
Thank you for taking a look at my bio.
73 and God bless,
Gary
---
The shack as of April, 2016. I built the K3 & P3 and purchased the Alpha 8100 amplifier as non-working and refurbished it.
<  
Hunting - Fishing Cabin in the Chequamegon-Nicolet National Forest: Forest County, WI EN55sn
The above was the benefit of being an only child with generous parents. (Left - Novice age 12, Right - General age 13)