Greetings from Havana Illinois (Mason County) in the West central part of the state 50 miles South of Peoria, 50 miles North of Springfield, on the scenic Illinois River. I am an Extra class and have had a license since 1989. I am using a Flex 5000A with 2nd receiver, ATU, and V/U options installed. Virtual audio cable, DDutil 3, and VSP manager to make the differt parts of the sytem play nice together and an Acom 1500 for added power. Back up radio is my Icom 7300 (camping / portable) I also have an Icom 7100 for mobile use.  My back up amp is a Heathkit SB-200 (Ebay special). Antennas are a 3 element Steppir with the 40 meter add on up about 35 feet. I have a hazer on the tower so I can lower it to work on it if needed. For the low bands I have a "QSO-KING" 160-6 meters 1.5 KW end fed wire antenna that has a MFJ-998RT 1.5 KW Remote tuner connected to it at the feed point. I also built a Carolina Windom for 160 and it tunes well on other bands using a second MFJ-998RT tuner at the antenna site. I have a MFJ-989D tuner for back up. The antenna for 2 meter is a 10 element Cushcraft. I enjoy ssb and RTTY, PSK31, JT65hf, and JT9 modes via MixW and other softwares. Not much on code but I am trying to learn it to use on air. My log is by N3FJP Amateur contact log. For satellite I use the dual band Gulf sat antenna for 2m/70cm. I hate that AO-51 died, it was really fun. I really enjoy when 6 meters is open and I am at grid square EN40xg. I'm not really a chit-chatter, I like to make a contact and move on to the next one. I prefer qsling via LOTW at ARRL headquarters and WWW.eQSL.CC 100% and upload after I am done on the radio for the day. I am also on ClubLog QSLing site - https://secure.clublog.org/loginform.php. And I am on Facebook as (WWW.facebook.com/Thomas.P.Moore). When I am not on the air I'll be golfing, working in the yard, or in the work shed building stuff.
As far as work goes I am a retired (Novemeber 2015) corrections officer with the State of Illinois with 25 years completed. I worked at Illinois River Correctional Center in Canton Illinois. I spent my first 5 years as an officer at Menard Psychiatric Correctional Center in Chester Illinois. One thing about it was, you never knew what the day is going to bring you in there. I am also a Navy veteran serving as a Sonar Tech homeported in Yokosuka Japan in the early 1980's aboard the Uss Kirk FF-1087 and the Uss Oldendorf DD-972
I think I have finally found a good system for printing my own QSL cards at home so I will be glad to send one out with a SASE.
I have been studying CW trying to be good enough to make contacts and I have a SKCC number of 11161. I cannot for the life of me figure out how people hear whole words at a time on it. My mind is not wired to do that I guess.
I also have my own DStar node here on 146.000 that is usually on ref 30c. It has a range of about 5 miles and is on unless it is storming when I shut everthing down and disconnect all my antennas and power.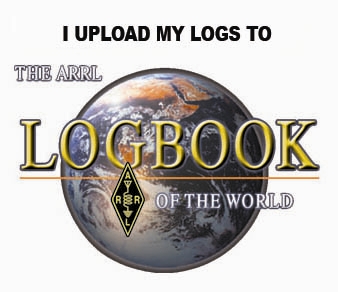 ---
The Delta Queen makes a stop at the Port of Havana
---
The Spirit Of Peoria heading home from the port of Havana
---
---
�
---
�
---
---
---
---
---
---