The name here is Mike and I'm originally from Northern California (Vacaville area) but I now reside in Northern New York near Watertown in Jefferson County which is about 70 miles (112 Kilometers) north of Syracuse, and about 30 miles (49 Kilometers) south of Ontario, Canada in Grid FN24. I've been a ham since 1999 and my previous call sign was KC2FTN.
If you're ever in the Watertown, NY area, I monitor 146.520
I pretty-much run Icom gear and my antennas are either a Hustler 6-BTV ground-mounted vertical or a Maple Leaf Studios "QSO King" 124' end-fed wire up at 25 feet.
I QSL 100% either direct (self-addressed stamped envelope is not needed) or via eQSL, qrz.com or Logbook of the World (LoTW).
I am affiliated with the following Amateur Radio clubs: 
6-Club: # 1994
SMIRK: # 6660
10-10: # 74606
ECARS: # 20559
OMISS: # 7771
30 Meter Digital Group: # 6285
Digital  Mode Club: # 07717
Club Log:  https://secure.clublog.org/logsearch/KK2DOG
I'm using the W6CQZ  JT-65 HF version 1.0.9.3 which is a stand-alone program and in my opinion is still the best version due to it's simplicity. The link can be found here:  
http://jt65-hf.com/downloads/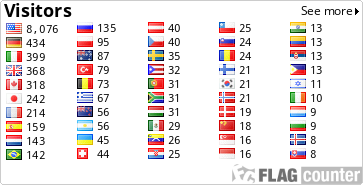 I live near the "Thousand Islands" region in Northern New York which are islands that span the Saint Lawrence River between New York state and Ontario Canada and yes... the salad dressing was invented here. Here's a couple of nice slide shows that will automatically start when you click-on their link:
Thousand Islands:  http://en.wikipedia.org/wiki/Thousand_Islands
1000 Islands:  http://www.visit1000islands.com/
**** That's all folks! ****
script tags are not allowed.