"Commit your works to the Lord
And your plans will be established." -- Proverbs 16:3
Hi, my name is Mason and I am 15 years old. I enjoy contesting and DXing but also enjoy a good ragchew on one of the local repeaters.
     
For more details on my Iceland DXpedition in March, 2017, please see the TF/KM4SII QRZ page. It was a blast operating from Iceland, and I hope I get a chance to operate from an even rarer country some day! :-)
My special Christmas callsign, "W4C" was QRV from December 17th thru December 31st. QSL information and more is avalible on the "W4C" QRZ.com page.
WEB: http://km4sii.younghams.org/​
U.S. - If you want my QSL... please send your card direct along with a self-adressed stamped envelope (SASE). Thanks!
Please note: It could be some time before I am able to respond to your QSL. Please be patient :-)
I upload my QSOs to ClubLog, LOTW, eQSL and QRZ.com.
---
I would appreciate it if you would spot me if you hear me calling CQ.
Operating in the freezing cold from Iceland as TF/KM4SII:
Some pictures I took in Iceland:
Operating at the N4M special event station:
Pictured with Congreswoman Foxx while operating at the N4C special event station:
Running on 40m with Caroline, KM4VCO during Field Day, 2017 at W4NC:
Operating during WAE SSB, 2017 at the W4NC club station:
CQWW SSB, 2016 -- My first major contest. #3 U.S. "4" call area in my category:
Operating a portable station in Alabama:
Operating CQWW SSB @ W4NC at 12 years old:
My Antennas: Dipole in a "V" formation up about 25 feet and a Delta Loop for 20m and 10m (also sometimes used on 17 and 12m) up about 65 feet.
Photos: My antennas.... wires enhanced for clarity.
Are you in my log? Check below! (NOTE: Remote QSOs will not show up in this log search)
------------------------
Awsome Kids Day QSL recieved:
---
On VHF, I usually use the 145.470 - 100Hz W4NC Sauratown Mountain Repeater.
Please check into the Vagabond ragchew net that meets every weekday from 2:30 to about 4:30 PM EST on the 145.470 Sauratown Mountain W4NC 2m Repeater, or via the WB9SZL-R Echolink Node. EDIT: Until the 145.470 Repeater is fully operational the NET will shift effective Weds 6 Dec 2017 to the backup repeater 147.315 (+) 100 hz PL Tone.
I would highly reccomend checking out the YACHT Youth net that meets every Saturday evening at 8 PM EST/ 7 PM CST on the W8PIF-R Echolink node. More information can be found here: yacht.younghams.org
The dog in the picture is our new puppy, Maggie May; we got her on July 13th, 2016
---
Thank you for checking out my page!
I hope to hear you on the air!
73!
---
4/02/2016
- Short-time transmitting from Sauratown Mountain.... some simplex and repeater QSOs.... however, I had to deal with some QRM from other transmitters on the mountain. Thanks to all who responded to my calls!
4/01/2017 - Active again this year on 2m FM simplex from Sauratown Mountain.
Visitors to this page since April 30th, 2016: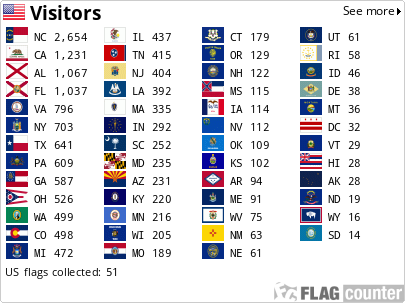 ---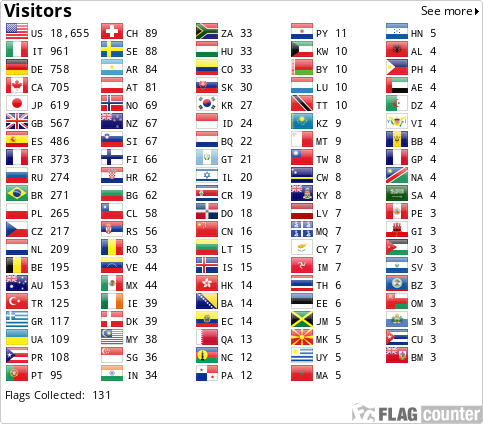 ---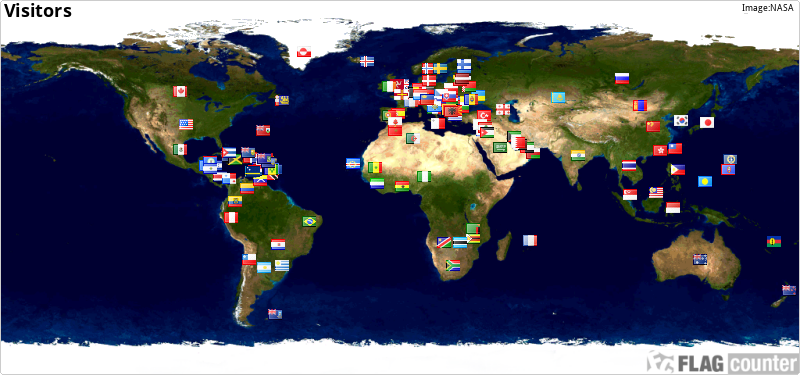 This page is updated quite often, please check back soon! :-)