Thank you for looking me up! I will QSL via
Log Book of The World(LoTW)
Equipment:
FLEX 5000A
ALPHA 9500
In the truck I have Kenwood 480hx, Ameritron als-500m, 10m-160m Hi-Q antenna.
StepIR 3 Element 40M-6M Yagi
GP-15 Vertical for 2m 6m and 70cm band
80m Off center fed dipole.
160m Inverted L
---
I like all modes.  I work DX and rag chew.  I have enjoyed this hobby from 1987 and was a SWL as a young kid.  My Wife is KC4PDN and my Son is KD0FAJ.  I have many close friends in the hobby.  I look forward to making many more friends through this great hobby we share. 
Thank you and 73
Tom
KN4JX
Family: My Wife Leslie, 3 Kids and 3 Grand Kids.
This is my shack as of June 2017.
I took these photos during a rainy day so not much on the monitors to see with all the antennas unhooked.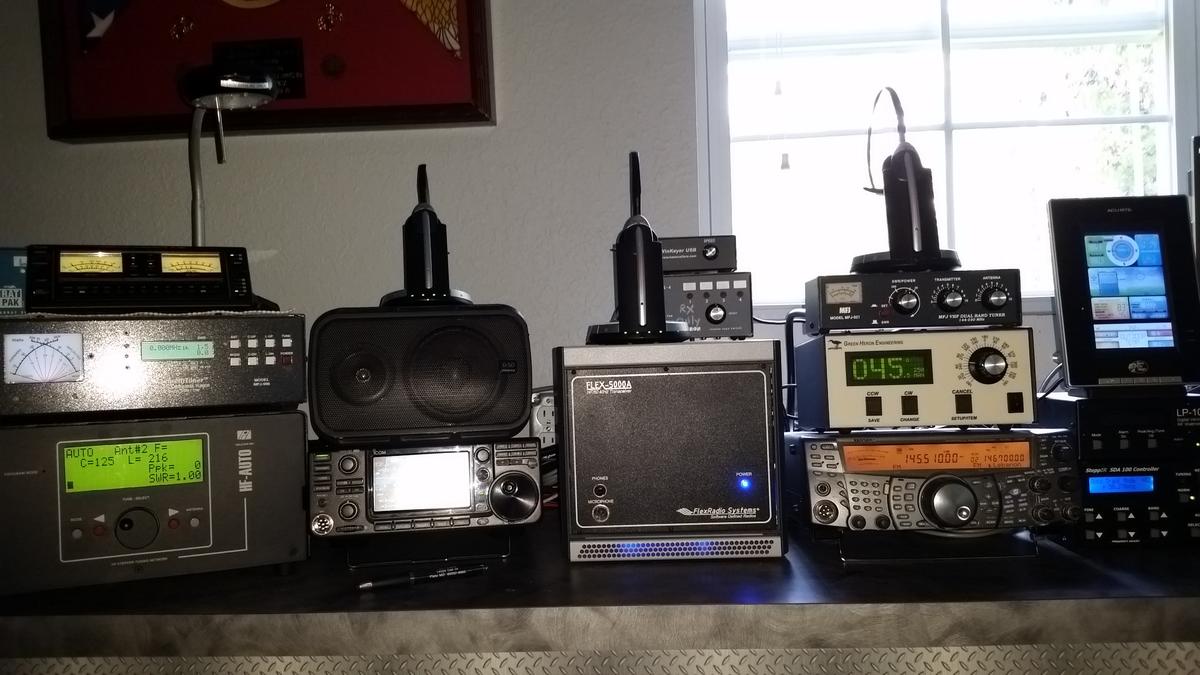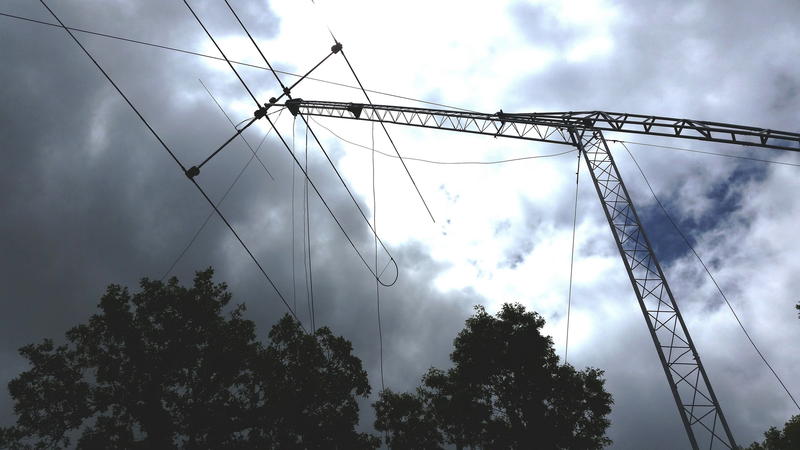 Weather

 
8210985 Last modified: 2017-07-11 09:25:43, 8209 bytes
Login Required

Login is required for additional detail.
You must be logged in to file a report on this page
Public Logbook data is temporarily not available for this user
United States Counties Award

#4683


Granted: 2016-09-20 23:16:02 (KN4JX)



Endorsements:

250 Counties Mixed

100 Counties Mixed

250 Counties Mixed

500 Counties Mixed

United States Award

#1376


Granted: 2015-08-02 22:15:04 (KN4JX)



Endorsements:

160 Meters Mixed

20 Meters Mixed

30 Meters Mixed

80 Meters Mixed

World Continents Award

#10018


Granted: 2015-08-02 22:15:04 (KN4JX)



Endorsements:

5 Band Mixed

10 Meters Mixed




12 Meters Mixed




15 Meters Mixed




17 Meters Mixed




20 Meters Mixed




30 Meters Mixed




40 Meters Mixed




80 Meters Mixed




Grid Squared Award

#8612


Granted: 2015-08-02 22:15:03 (KN4JX)



Endorsements:

5 Band Mixed

10 Meters Mixed




12 Meters Mixed




15 Meters Mixed




160 Meters Mixed




17 Meters Mixed




20 Meters Mixed




30 Meters Mixed




40 Meters Mixed




80 Meters Mixed




DX World Award

#2373


Granted: 2015-08-02 22:15:02 (KN4JX)



Endorsements:

5 Band Mixed

10 Meters Mixed




12 Meters Mixed




15 Meters Mixed




17 Meters Mixed




20 Meters Mixed




30 Meters Mixed




40 Meters Mixed