Dale al video de abajo para que veas la expedicion Buddies in the caribbean 2013 en Barabados       KP4DQC quinta estacion en contactar la expedicion.
Elecronics QSL send by internet check on the Eqsl Icom.
La mejor forma para intercambiar QSL, Subcribete ahora y donde dice (referred by), anotas KP4DQC....  Cualquier dudas me puedes llamar al 787-974-8831...
Recibes certificados..​Gratis dale clip al logo de eqsl o la grafica abajo para ir a la pagina www.eqsl.cc   
Para ver como se ve tu pagina en Eqsl
​
....Este es el certificado de los  78 Municipio..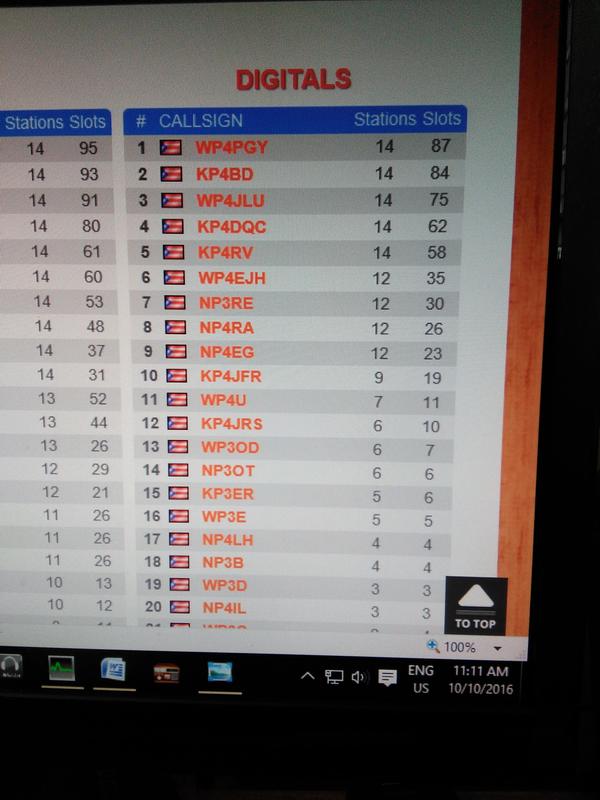 8216422 Last modified: 2017-07-14 14:42:16, 5016 bytes
Login Required

Login is required for additional detail.
You must be logged in to file a report on this page
Public Logbook data is temporarily not available for this user
United States Counties Award

#1713


Granted: 2016-07-19 22:06:05 (KP4DQC)



Endorsements:

100 Counties Digital

250 Counties Digital

100 Counties Mixed

250 Counties Mixed

500 Counties Mixed

100 Counties Phone

DX World Award

#1162


Granted: 2015-02-27 16:10:02 (KP4DQC)



World Continents Award

#1963


Granted: 2015-02-01 21:23:09 (KP4DQC)



Endorsements:

10 Meters Digital

15 Meters Digital

20 Meters Digital

5 Band Mixed

10 Meters Mixed




15 Meters Mixed




20 Meters Mixed




30 Meters Mixed




40 Meters Mixed




10 Meters Phone

United States Award

#500


Granted: 2015-02-01 21:22:52 (KP4DQC)



Endorsements:

20 Meters Digital

Mixed Digital

20 Meters Mixed

Mixed Phone

Grid Squared Award

#1781


Granted: 2015-02-01 21:22:17 (KP4DQC)



Endorsements:

5 Band Digital

10 Meters Digital




15 Meters Digital




17 Meters Digital




20 Meters Digital




40 Meters Digital



5 Band Mixed

10 Meters Mixed




12 Meters Mixed




15 Meters Mixed




17 Meters Mixed




20 Meters Mixed




30 Meters Mixed




40 Meters Mixed




10 Meters Phone

15 Meters Phone