QSL info: NO BUREAU PLEASE.  I prefer LoTW or eQSL(AG).  Direct is fine , SAE appreciated.   
I was first licensed in 1971 in the Chicago area.  I operate many different modes including SSB, CW and Digital modes - mostly JT65 and JT9.       
I chase DX on the HF bands ( DXCC , 100+ on 40,30,20,17,15,12,10M, Triple play WAS ) and 6 meters - VUCC 200. . I participate in contests, but rarely send in logs. I am an ARRL member and a member of the Heartland DX Association from my previous location.  I am a member of the Sun City Center Amateur Radio club -KE4ZIP.
You can find me on IRLP Node 8265 or on Echolink during most days and when my Nano node is powered up.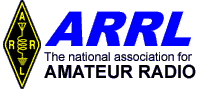 Best regards from my ham shack to yours.
73 and Good DX
Joel