Greetings from Nebraska!   
QSL info: NO BUREAU PLEASE.  I prefer LoTW or eQSL(AG).  Direct is fine , SAE appreciated.   
I was first licensed in 1971 as WN9GMV in the Chicago area.  I operate many different modes including SSB, CW and Digital modes - mostly JT65 and JT9.   I like to play with the occasional RTTY contest.  
I enjoy chasing DX on the HF bands ( DXCC , 100+ on 40,30,20,17,15,12,10M, Triple play WAS ) and 6 meters - VUCC 200. . I participate in contests, but rarely send in logs. I am an ARRL member and my local club affiliations are the Heartland DX Association and the Southwest Iowa ARC ( RPT 146.82 and  442.225 ). I am a regular on the Nebraska Morning NET at 0730 Central 3.982 USB.  
You can also find me on IRLP Node 8265 or on Echolink when my Nano node is powered up.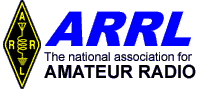 Best regards from my ham shack to yours.
73 and Good DX
Joel
Operating position. 
This is the view to the east from my property.
Below is my VHF omni antenna setup - homemade 6M Squalo and an Arrow Antenna 2M 440 J-Pole. You can see I have a good view of the distance from 30 feet up you dont need a real fancy antenna if you have a good location.
Vertical antenna.  First 20 feet is fiberglass, top 9 feet is a 108 inch mobile whip.  600 Watt tuner at the base as are the radials and ground rod and such.
Feedpoint for an End Fed wire antenna - I use that for 160M and 80M .....
Guest ' Ham ' operator in the shack a few years ago.  He was from Smithfield , Virginia, he used to be a DX Hog but now he is an A-1 Operator.