Thanks for dropping by!

​​
I go by my nickname "Dutch"
Large Visitor Map
Large Visitor Globe
I was licensed in 1981 and have been an Extra since March of 1983.
 
I was bitten by the radio bug in the 6th grade.

I grew up in the Ohio Valley (Brookside, Shadyside, and Marietta, Ohio) and listened to AM broadcast radio on my battery powered Emerson 7 transistor portable radio into the wee hours of the night. WLS Chicago and WBZ Boston transmitted at 50,000 watts and were armchair copy in the Ohio River Valley.
I sent for Lafayette Radio, Allied Radio, Radio Shack, Edmund Scientific, Burnstein-Applebee, and Heathkit catalogs and drooled over the electronic gizmos and  radio adds and dreamt  I could somehow afford to buy one of the those beautiful radios. Alas, it was not to be until many years later. 
In the late 60s I got into SWLing international broadcast radio with a Allied Radio model 2671 and a Hallicrafters S-120 (not the best radio Hallicrafters ever built).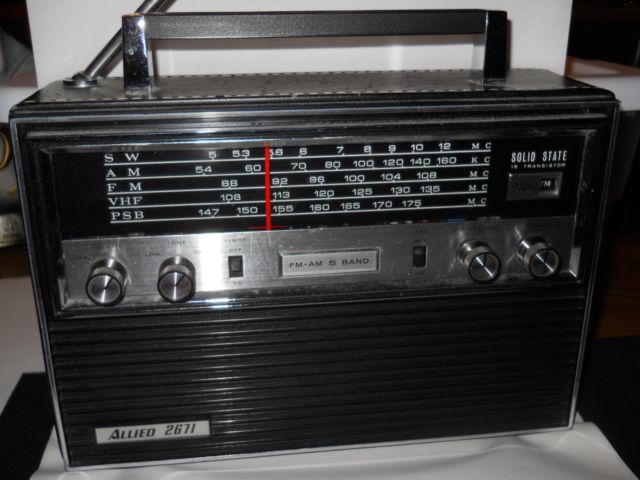 After a tour in the Navy, I moved to Pueblo, Colorado to attend college. Over the years I attained a BS,  MBA, and a Ph.D.
While on a business trip to Denver in March of 1978 I walked into a drugstore and spotted a copy of  CQ magazine. That issue inspired me to start SWLing again and was the catalyst for becoming a ham. I still have the issue in the shack. From time to time I look at it and reflect on how that $1.50 issue has cost me tens of thousands of dollars over the years! HI HI. 
 
I got my Technician license in 1981 and the call N0DHB. My first HF rig was a Heathkit HW 101 that I carefully assembled. I was overjoyed when it was completed and I plugged it in - it didn't go up in smoke!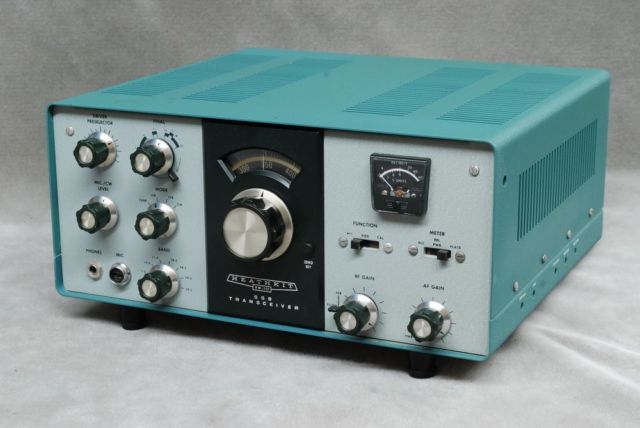 I am very thankful for the assistance of two great Elmers; Wes, KR0K (SK) and Jess,  K0TAA (SK) who both helped me to get a viable station on the air.  Rest in Peace my friends.
After a year, I upgraded to Advanced class and the following year to Extra class.  In those days you had to "know code" and test at the FCC field office; in my case Denver, CO.


In 1984, Wes, KR0K (SK), Bilco, W0ES (SK), and I held the first volunteer exam session in the State of Colorado. 
 I retired from the position of  Deputy Director of the Pueblo City-County Health Department on July 31, 2000 with 24 years of service.
Over the years I have dabbled in just about every facet of the hobby. I really miss the long elliptical path OSCAR satellites. I used to 
​but therapy has helped me kick the habit.
Currently I am into  the digital modes (FT8,  JT-65 and PSK); analog and digital SSTV; and I enjoy phone contacts on SSB. I really enjoy working the "FIRE IN THE WIRE GROUP" on 3.868 MHZ starting around midnight to 1:00 AM CST and going to the wee hours of the morning. Great hams and great conversation.
I finally figured out the cause of all the noise we have been experiencing on the bands!
RIGS:
Yaesu FTdx3000, Flex 6300, Harris RF-3200 and a set of Drake twins (T-4XC and R-4B).
Microphones are  a Heil PR 40 used on the Flex 6300 , a Heil Goldline 20th Anniversary (number 60 of 200)  used on the Yaesu FTdx3000, a Behringer XM8500 on the Harris RF-3200 and an Electrovoice 664 on  the twins.
I use an ALPHA 9500 amp that I computer control with Alpha Remote software. The backup amp is an ACOM 1010.
Ham Radio Deluxe is interfaced to the rigs.
 
My tuner is a Vectronics HFT1500.
 
I use a NooElec NESADR SMArt XTR SDR upconverted for HF reception using  SDR Console as a panadapter on the FTdx 3000. The rig is controlled by OmniRig.
Antennas:
Telrex TB6EM six element triband Yagi at 36ft.
G5RV in inverted V configuration at 35ft.

Rigs I have owned over the years: * (favorites)
Santec st-144/up
Heathkit HW 101
Kenwood TS 430
Kenwood TS 530
Alinco DR-112
Kenwood TS 940 *
Yaesu FT-530 *
Swan 250
Yaesu FT 1000D *
Yaesu FT-1000MP
Yaesu FT 736-R
Icom 725
Icom 746 Pro
Icom 756 Pro 3
Ten Tec Jupiter *
Ten Tec Omni II *
Yaesu FT 2000D (2)
Yaesu FTdx 9000 Contest
Yaesu FTdx 9000MP*
Flex 3000*
Flex 5000 (2) *
Elecraft K2
Flex 6300 *
Yaesu FTdx 3000 *
Amps I have owned over the years: * (favorites)
Dentron DTR-1200
Amp Supply LK-500ZB *
Amp Supply LK-450
Amp Supply LA-1000-A
Ameritron AL-80B *
Ameritron ALS-600
Alpha 99*
Alpha 9500 *
My other interests include automobiles, Harley Davidsons, hunting, fishing, professional sports and of course my lovely XYL Carol.
My 2015 Road King in Mysterious Red Sunglow and Blackened Cayenne.
​My 2014 VROD Muscle in Hot White Denim.
By the luck of the draw, my license plate for the VROD is ICQ 847. I guess they knew I was a ham!
Hope to see you down the log soon!