Welcome!

 
My name is Charles and on this page you will find information about me but in the main, about the Qsl Management I provide. The service I offer will help to cut down what it is seen by many of you as the chore of the hobby. This will be a huge benefit to IOTA activators, DXpedition teams, 'Holiday style' operations and operations from rarer DXCC's.
If you are thinking of a Qsl Manager then please contact me and discuss your options for a fast, efficient, well presented and most important, a 'Bespoke' service. Please click on the M0OXO Logo to visit my QSL Management website where you will find more information.
If you are wanting to request a QSL Card from the stations that I manage you can find the M0OXO OQRS by clicking here.
You will also see in the left side bar a list of Logo's & images. These relate to some of the most popular Stations that I manage and clicking on any will take you to the OQRS page for you to request your card either Direct or via the Bureau.
Direct Mail is sent once each week using Priority Air Mail by Royal Mail. Letters arrive in EU within 2-3 days and Internationally between 3 to 7 days depending on the location. It is an extremely fast, efficient and safe service. Special requests for cards can be sent on the same day can be requested if you need them super fast for IOTA checkpoint deadlines or Awards.
Outward posting to all IARU World QSL Bureaus is 3 times per year. This is mainly for high volume customers that may not be able to send these cards through their local society Bureau. As many of my Customers are not RSGB Members and, due to the high volume of cards that I send, then I cannot send outgoing cards via the RSGB Bureau. So, posting to IARU World Bureaus is the fastest and most efficient way of sending via the Bureau system and I welcome anyone to use this service.
Many stations I manage do not require your incoming cards and if this is the case, I urge you NOT to send your card through the bureau but to use the OQRS system to save on your wasteage and my costs.
M0OXO OQRS uses a system set up by the Perseverence DX Group (PDXG). Initially intended for their own use, it was made widely available to the DX Community supported by M0OXO QSL Services & United Radio Qsl Management. It presents the usual functions of Logsearch and OQRS. 'Busted Calls' and 'Not In Log' enquiries are handled by an integrated (form) process that greatly reduces the need for emails. The application integrates PayPal donor information with logged qso's to recognise those who supported the Dxpedition/activity for expeditied confirmation handling.Address and QSL Card Management functions are seamlessly integrated for easy of use.

Under development for two years, this application was introduced during the 2015 TX3X Dxpedition to the Chesterfield Islands. Many enhancements have since been made in consultation with M0OXO QSL and United Radio QSL Management services. I am sure you will find the system very easy to use. We are constantly in contact with PDXG and regularly upgrade this system to make it quite simply the best in the World.
For up to date information regarding DXpeditions you can check out DX World 
I was a late starter to TX side of the hobby and have been licensed since 1998 after my interest was re-kindled having retired from the Police Force. The latter few years were spent as Radio Operator in the Force Control Room at Sheffield, South Yorkshire.
I was a keen IOTA Chaser from day one and was the first Foundation Licencee to reach the 100 Islands Award. I achieved both IOTA Honour Roll & DXCC Honour Roll in 2016. I am now working on DXCC Challenge points and also the collection of JCC & JCG areas. I can be heard frequently on the HF Bands looking for new areas both in and out of Contests but nowadays mainly on CW and RTTY modes. (Scroll to bottom of page to see the IOTA Regional Awards).
I was pleased to be endorsed in the ''Encyclopedia of Ham Radio'' a few Years ago and joined many of the well known Callsigns from Countries World-wide in this amazing publication.
I spend a lot of time Qrv with friends in the Strumble Head Amateur Radio Klub in Pembrokeshire, Wales but still find time to provide the UK/European contact for UX5UO Qsl Card Printers and working on behalf of Gennady and Julia I finds very rewarding.
I am a keen 'blogger' and you will find up to date information about the Qsl Management status of Stations I am managing by checking out the Blog. You will find it resouceful and informative with much more other than QSL work and can locate it by clicking the image directly below this text.
Now you know a little more about me, I look forward to hearing you on the HF Bands.
Click the image below to go to my personal website
If you wish to contact me you can click here or use any of the following options;
Please ONLY  USE the Busted Call system integrated within OQRS for 'Log' & 'Busted Call' checks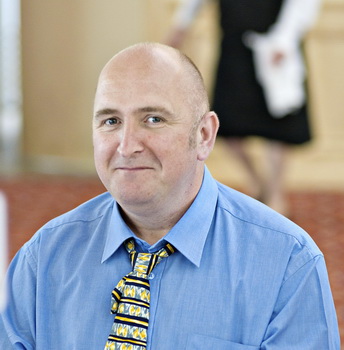 IOTA Regional Awards (Awarded to M0OXO)