Please add me to your  

web contacts

!  
         

     Just click 

WEB above and add!
                           
Hi,
My name is Marc and I was born in 1968.
After a few years with a novice license I finally took the decision to go for the full license in 2010. I am most interested in DX, contesting and field-day. I also like going on DX-pedition. 
Team-member of: OJ0UR - 3A/ON8AK
                             
                                       Working conditions:
                                                                 - ICOM 756 pro III
                                                                 - Amplifier: Acom 2000 - Dentron MLA 2500
                                                                 - Antenna: Cushcraft X7 - XM240
                                                                                   Butternut HV2
                                                                                   Longwire
Thanks for looking me up! Hope to hear you on the air!
'73 Marc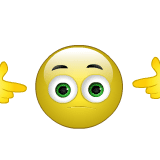 If you are in need of fine QSL-cards,
                        I strongly recommend MAXI-PRINT!
                                              (just click the logo to visit the page!)
6197160 Last modified: 2015-07-16 00:23:33, 5994 bytes
Login Required

Login is required for additional detail.
You must be logged in to file a report on this page
Public Logbook data is temporarily not available for this user
Grid Squared Award

#6163


Granted: 2015-03-23 08:20:02 (ON8AK)



World Continents Award

#5775


Granted: 2015-02-27 18:25:04 (ON8AK)



Endorsements: