Welcommen to OZ1ANE's site on QRZ.COM
My name is: Steen "Tom"  QTH: Ringsted, LOC: JO55VL, IOTA: EU-029, CQ-Zone: 14, ITU-Zone: 18
You can find me qrv on JT65, BPSK/QPSK - SSTV - RTTY - PHONE - CW is not so good more last CW qso in 2005 but i will get back
You will ofte find me on 6 - 10 - 15 - 20 - 40 and 80 meter band in digital mode, my CP6 is not happy to tx on 12 - 17 - 30 meter also i use my ATU
I am Member of this clubs:
EDR "Experimenter Danish Radio Amateurs"
ARRL "American Radio Relay League."
RNARS "Royal Naval Amateur Radio Society" as member 2153
QSL via Beru and e-qsl and dirkt to my qth by mail (I'am run out of paper QSL cards, I send paper QSL to all, once they have been printed)
My eQSL:
Torpedo boat / guided missile boat Willemose P549  (not more in service)
My qsl on HRDLOG :
St. Bendt's Church is in the middle Ringsted in Ringsted District, which is a township in the former Soro County.

St. Bendt's Church constituted the northern wing of Ringsted Monastery which belonged to the Benedictine Order and was derived from the monastery in Odense. The oldest church was built in travertine around 1080. Valdemar the Great was behind the construction of the present church in monk stone, which was inaugurated in 1170 and was one of the earliest brick buildings in northern Europe. It was opened with a huge party, which also marked the canonization of Knud Lavard and coronation of Valdemar's son, later Knud 6th

The church contains many royal and noble tombs, including kings Valdemar the Great, Knud 6, Valdemar, Erik Menved and Erik Plovpenning. Next to the Roskilde Cathedral is the church in Denmark that has the most kings buried.
.: Very Important, Policy of QSL:
:- All QSOs send via eQSL System automatically, if QSO is 100% end and sig-rep for RX and TX is logget.
:- Paper QSL received by Bureau will be confirmed by Bureau.
:- Direct Paper QSL will be replied likewise if it is sent with the proper SAE+postage
My HF-RIG (6 - 160 meter):
Kenwood TS-590S
Yaesu FT 107DMS is for sale in Denmark, komplet with FT107 ATU and FT107SP
Antenne CP6 Vertical 6-10-15-20-40-80M (7meter up) / Multi dipol
My VHF/UHF RIG:
Yaesu FT 225RD
Kenwood dualbander TH-G71 (VHF/UHF)
Licens from 1980 at VHF / UHF / SHF and from 1982 at HF all band, I have licens class A. This is
my rig
my digital modem and last my antenne
I am a young man of 55 years old, my hobby beyond amateur radio is my home, my beloved wife, digital photo with my Canon EOS, and our lovely vacation in the Caribbean which is one of the places that I could live in my old age, i'am also active GeoCacher wher i use my HamCall as user (http://www.geocaching.com/) and at last my Dogue de Bordeaux (Mastiff Bordeaux, also known as Dogue de Bordeaux or French Mastiff, is an old French breed of dog used for hunting and guard, which today stands as a very good guard / family / working dog.)
Have you missing Greenland OX please have a look after my son OX5T or my daughter in law OX5M they are active from Nuuk find their info here at www.qrz.com ---
My Clubs:
Som of my links:
    http://www.hamlog.eu/index.php?pg=1
   http://sourceforge.net/projects/jt65hfhb9hqxedi/ 
If you like LINUX so look at this site :
Read abaut my town: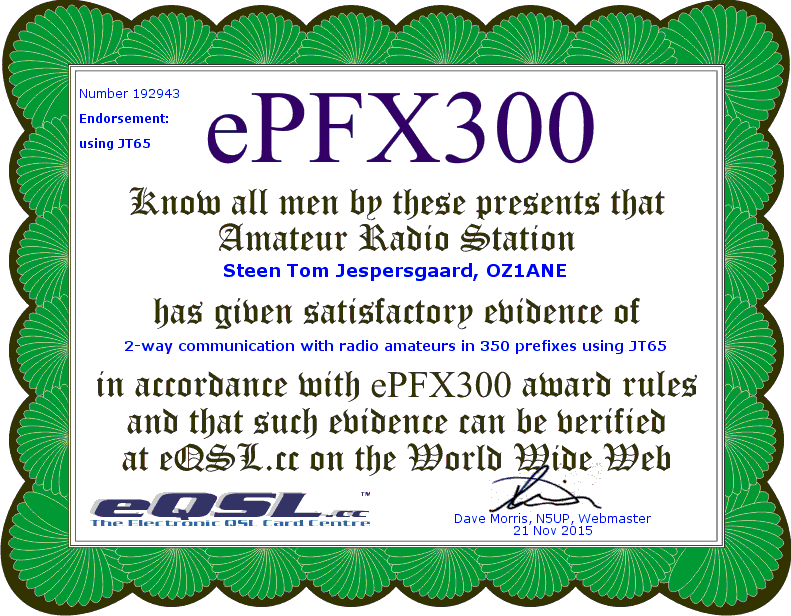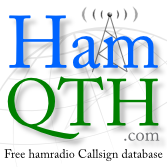 (UPDATE 1 time a day)
you can se my log for the last 20 qso. (UPDATE ON-LINE from my log-program)