Thanks for looking us up on QRZ.
several years we used our previous call 

PH5ØEHHO
 
  This year we introduce the special call PHØØGEVEEN
During the period from

21 may untill the 6th of june this call will be actived.
Activation will take place on most every amateur band but mostly in phone.
Activation will take place by



 PD1TV &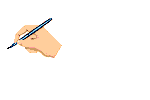 PA4HM
Please note that we are on Ascension Day (25th may) live from the airfield.
At this day we are only qrv on 40 meters in phone.(everyone is wellcome)
You can find us in the Dutch Barnstormers hangar.
CLICK BELOW ON THE PICTURE  FOR MORE  INFORMATION




Thanks for visiting my qrz page

My name is Tonny
I am married to Henriette

I work as a repair/salesman at a bicycleshop.
I am interested in radiotechniques since i was 14 years old.
i was mostly active at the 11 meter band backthen.
First i was Short Wave Listener(NL13457)
In May 2009 i succeed in getting my Novice
license.
My shack with the Kenwood ts 570 d (see picture) ,Kenwood mc-60 microphone,
mfj-434b voice keyer, Asus notebook. yaesu ft-100 for 2 meter band.
my mfj1775 6 band rotary mini dipole and the diamond x 30 for 2 meter 40 feet off the ground.
my most favorite band is 20 meters.
i hope to hear you guys soon on 10,20 and 40 meters.
greetings from Tonny (PD1TV) and Henriette
Spikey,Patchy,Robbie R.I.P 2016 17 YEARS OLD (LEFT))  and Dj R.I.P 2016 6 1/2 YEARS OLD  (front right) .
  i accept also e qsl cards