Please for qso's with PD3JAG/P  go to the qrz.com page off    PD3JAG/P    You are now on the PD3JAG page and the /p page is another account ,    E- QSL for PD3JAG/P  sendt to eqsl pd3jag/p not to pd3jag. its another account
 73' and 44 de PD3JAG .                                                          
Hello OM/(X)YL,
 Hi welcome to my page on qrz.com.
Thanks for watch my page , When we have a QSO and log it in QRZ-Logbook  will you please 
confirm 
My name is Jan Govers PD3JAG  A little NOVICE station in the south-west part of the Netherlands. I'm 52 years old and living with my girlfrind Rianne  in a little town called Tholen .
I'm the Regionale Qsl Manager for regio 29 . (sinds july2015).
As a NOVICE I can work on Vhf/Uhf and HF -bands, I be active on HF on 40 mtr - 20mtr - 10mtr .
40 Mtr 7.050 -- 7.100     20Mtr 14.000 -- 14.250     10Mtr  28.000 -- 29.700 .
And on Vhf/Uhf on  144mhz and 430mhz ( vhf : 144.000 -- 146.000Mhz ) (uhf : 430.000 -- 440.00Mhz).
Most of the time in SSB but also you can find me on Digi-modes, And sometimes in CW .
Most of the time only on HF from my home station or from a Flora Fauna ref.
Here you see my  QSL Card Printing by LZ1YE Nasko, And i thanks him for the Good and fast Service.
My little station setup :
Sinds 12 aug 2016 also qrv on DMR  pd3jag  DMR id: 2044110 , with  Tytera MD-380 met de DV4mini.
For HF : Yaesu FT 950  Antenne = Hygain AV620 vertical and FD3 from Fritzel.
Also actief as WWFF-station, see my /p page, for al info about that.
​Sinds 27Nov 2017 start again with the Digi-modes : PSK RTTY JT65 and FT8
backup radio for HF : Icom IC765 // Yaesu FT847 
For Vhf/Uhf  : 
Yaesu FT290 R II allmode 2mtr   Antenne = Comet GP1 mostley on 145.250 fm     
I'm Member of VERON   and from some another clubs like :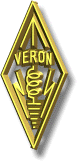 VERON afd A51 Qsl regio 29 (PI4BOZ) -- also Qsl -Manager of qslregio 29
KOTA Kempenzonen on the Air  (WWFF Friends from the kempen area Belgium)
Up you see picture from my shack in 2013. and  2015 .
Here you see the Hygain AV620 vertical  that i use on 10 and 20 mtr       
Greetings to you and your family from PD3JAG jo21cm Netherlands ,Qsl via BUREAU or DIRECT. . QSLcards from SWL's are very apriciated.
Qsl via BUREAU QSL regio =29. ( R29)
Qsl DIRECT to : PD3JAG Prinses Beatrixstraat 24 4691GK Tholen Netherlands..
PD3JAG I'm back 2012 It's Time for DX...
I am a supporter of the DX Code of Conduct: