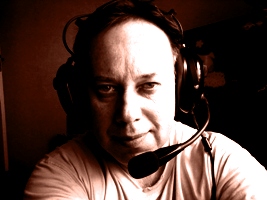 Dear OM,
My HF rig : Yaesu FT-857D / Kenwood TS-590SG.
Antennas for HF: City-Windom CW801000 10m-80m bands + vertical RV-8HF (same as GAP Titan DX) 10m-80m bands.
My VHF UHF rig : Baofeng UV-5RE + Nagoya NL-770R - mobile only.
I'm active in PSK-JT9-JT65 and SSB.
My CB rig: Yosan Excalibur Turbo + Lemm Magnum AT-72 - mobile only.
My call sign on CB - "27".
I hope to see you on the bands.
73!
В настоящее время у меня нет интереса к QSO с Радиолюбителями из стран бывшего СССР. Нужно просто принять это как данность. Ничего личного. Отвечаю только на SWL QSL. 73!
---
"To combat receiver overload:
- Use the Receiver RF gain control.
- Select a narrow band Receiver filter.
- Use passband tuning effectively.
- Use a directional antenna.
If you are still having problems have your rig checked out as blanking out of the waterfall
is not normal unless the station is within a few miles of your location.
Before blaming the other operators transmitter,
you should first ensure that you are getting the most from your own receiver." (c)
---
First vertical SAV40-20 - perfect work, very strong antenna... but 52 short radials on roof and only two bands.  
Changed to RV-8HF - same as Gap Titan DX.       
---
QTH now... 
---
QTH in future... welcome to dreams!
---
I normally upload QSL immediately after each session to eQSL.cc, LoTW and HRDLOG.net 
and send verification to QRZ.com at the end of each month.
Sometimes mistakes happen, I apologize...
Your beautiful QSL-cards - a reflection of your beautiful soul, a part of which you generously share.
Many thanks for your lovely e-QSL.
Unfortunately, I can not put all the cards here, but at least something ...
   and many more... Thank You!