Hello! and thank you for visiting my page. (Last Update - 14 January 2018). 
Please Note - The address above is not my postal address. If you would like to contact me or send me a card, please email me first for my full postal address. DO NOT SEND CARDS VIA THE BURO, I will not get them.
All my QSOs are uploaded daily to LoTW, QRZ, eQSL & ClubLog.
Although an "Old Hand" on the key (I started to learn Morse Code back in the 60s) I have only just started my journey into the wonderful world of Amateur Radio. Since beginning around September 2016, I've managed to put over 200 countries in my logbook, 99.9% of which are CW, and all that with a very modest station and extremely poor HF propagation condx.
My life story in 2 minutes!
Born 1950, UK.     Riversdale Technical College, Liverpool, UK 1965 - 1967.    Radio Officer, Merchant Navy (British & Greek) 1968 - 1988.   Marine Radio Supt. Piraeus, Greece 1989 - 1995.      IT Systems Admin. Athens, Greece 1996 - 2008.   HF Technician, (Military), Naples, Italy 2008 - 2013.    HF Technician (Military), London, UK 2013 to December 2015.   Retired to my home in Greece, January 2016.
Sat the US Technician, General & Extra Amateur exams (in one sitting) April 2011, passed all three and issued with Call Sign AB3NJ.   Later, applied for and issued with Call Sign N3GZ.  Received Reciprocal UK Full License MOHJR May 2013   Obtained Greek Amateur Certificate - Category 1, April 2016.   Greek Call Sign SV1RUX issued June 2016
You can find me on the bands most afternoons and evenings on CW.  I look forward to meeting you on the air! 
Running "Barefoot" 90 Watts into an Inverted V Dipole.
Icom IC 7300 
Icom IC 718 
LDG Z-100Plus Autotuner
Nevada PS-30M PSU 
Bencher Key
SignaLink USB Interface
DigiMaster CAT Interface
Member of: FOC  #2113. (g4foc.org).  ROA (radioofficers.com).
QSLs: eQSL, LOTW & QRZ
73s
Dave
================================================================================
To check if you've worked me just enter your call sign in the box and click "Go"
Flag Counter since June 2017                                                              

Here are all the ships I served on, as Radio Officer, with Call Sign (if known).
Rothesay Castle GBQA.   January 1968 - April 1968.  2nd R/O.  UK/Cont/S.Africa/E.Africa
S.A. Vaal ZSNT.   April 1968 - October 1968.  4th R/O.   Southampton - S.Africa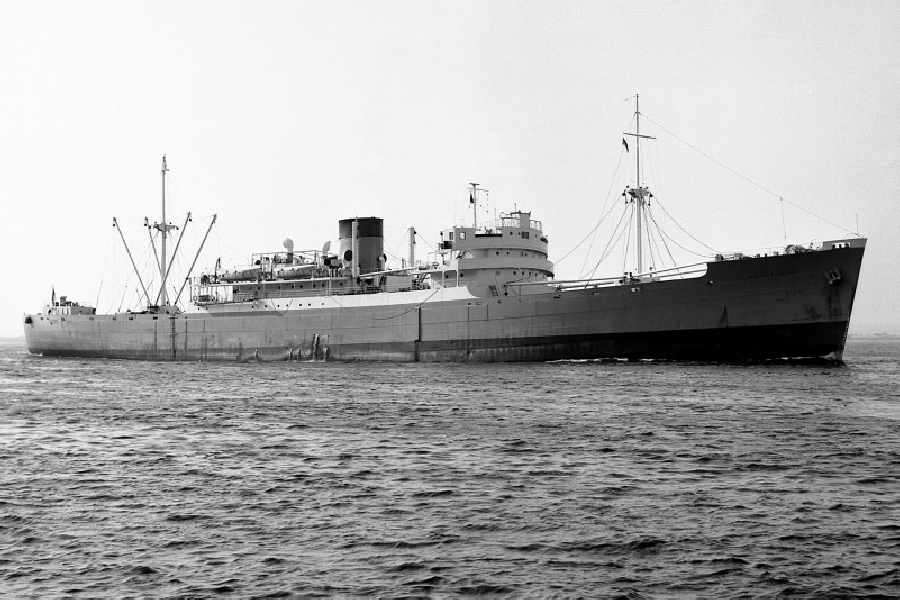 Roxburgh Castle GBGS.   November 1968 - November 1969.   R/O.   UK/Cont/S.Africa/E.Africa
Nina Bowater GHKJ.    December 1969 - August 1970    R/O.    UK/Canada/USA
Finnamore Meadow GHVF.     October 1970 - January 1971.    R/O.    UK/Norway/USSR
Nicola ELIZ.    February 1971 - May 1972.    R/O.   USA/Canada/Mexico/Japan/Indonesia/Philippines/Malaysia/S.Africa/Panama/Argentina/Brazil
Maria Isabella 5MZY.   September 1972 - December 1973.   R/O.   Kuwait/S.Arabia/Iraq/Iran/Syria/ Libya/Suez/USA/Japan/Europe
World Happiness 5MIN.    March 1974 - April 1975.   R/O.   S.Arabia/Iran/Kuwait/Europe
Athina S. Niarchos 6ZTL.   September 1975 - June 1976.   R/O.   S.Arabia/Iran/Kuwait/Europe
World Knowledge 5LAM.  May 1977 - November 1977.   R/O.   Nigeria/Libya/USA/Europe
World Kindness ELWZ.    April 1978 - April 1979.   R/O.   S.Arabia/Kuwait/Libya/Syria/USA/Europe
World Promise SYDP.    September 1980 - October 1980.    R/O.   USA/Azores/Portugal/Spain/Italy/Greece
World Protector SYDS.    October 1980 - March 1981.    R/O.    Curacao/Aruba/Venezuela/Mexico/Costa Rica
World Nautilus 6ZYN.    April 1981 - September 1981.    R/O.    USA/Canada//Australia/Europe
World Duality 5MPO.    April 1982 - August 1982.    R/O.    S.Arabia/Kuwait/Europe
World Kudos.    November 1982 - May 1983.    R/O.    S.Arabia/Kuwait/Iran/Australia.
World Recovery 5MRH.    April 1984 - March 1985.    April 1986 - May 1987.   R/O.   Brazil/Japan/Australia/Europe/S.Arabia/Kuwait.
Iver Chaser.    January 1988 - March 1988.   R/O.   Italy/USA//Suez/India
Silver Tower.    May 1988 - September 1988.    R/O.    New Zealand/Panama/Europe