Toronto City Hall during 2015 Pan Am Games
Downtown Toronto Skyline
I have been licensed since 1982.
My radios for HF are TS590 and TS850 into an Hexbeam at 45 feet.
I  operate a Kenwood TMV71 and an Icom 706 Mark2G for 2 meters and 70 cm.
I also have a 20/40/80 meter and 30 meter dipole on the side of the tower.
I live just north of the city of Toronto.
I enjoy working all modes and like chasing DX. You can also connect to my Echolink node ( VA3SF-R 6398 ) which will connect you to the 442.750 repeater in Toronto.  There is also a link into the repeater from the AllStar Linking Network, node 28507
Internet and Echolink stations
Some of my key and radio collection
Hallicrafters SX110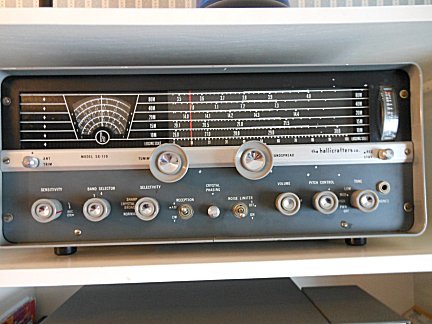 My latest addition The Sky Buddy II S-119
A gift from VE1NRJ, Cliff
 73