Please sign my web log. 
Everybody calls me Jay. Thats the reason behind the call.
All my contacts are sent to LoTW.
Check out my web page @ http://8ing.org
If I'm not out riding my bike I'm 
This is my shack
Using a Flex 6300 with RE-27 mic and EQplus and 8 band EQ.
 Also the Heax Beam for 6-20  and a OCF wire for 40, and 80
End feed wire for 160 -6 and a halo loop for 6 meters..
Wavenode SWR Bridge model WN-2d.
SPE 1.3K-FN AMP Buck up amps to follow
 Ameritron AL-811H 
Backup Rig Icom IC-7600 Hook in to second input on amp with all the same antennas
Live streams if available
The new ham shack
If you don't catch me on HF I'm listing to DMR. I have a couple different rigs for that. Have a CS-800 and a Motorola XPR 7550 and last but not least, Motorola XPR 5550 in the car. Its a great mode of operation.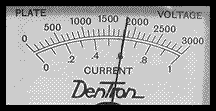 Check out  my HF Club's page I'm a member of :
My 2014 Harley Night Rod
Old shack setup. 
I'm with the CERT team in my town and communications guy for the EOC acting EC working close with the EMD.
 Also was a VOL Fireman but now do to medical problems, I keep the guys safe with the fire police.
This is my dog "Chopper" He is a great buddy. Goes with me everywhere. 
Solar activity suddenly weakened during this bulletin's reporting period, January 9-15, and the lower activity and expectations continue. Average daily sunspot numbers declined from 188.1 to 111.4, and average daily solar flux went from 201.6 to 155.4. Those drops compare the January 9-15 period to the January 2-8 week. Daily sunspot numbers dipped below 100, to 95, 87 and 77 on January 14-16.