Hello, I go by RICK
SUNRISE ARIZONA!
SUNSET PJ2T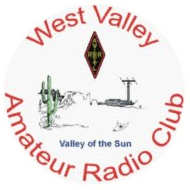 Visalia 2016
Haven, N8GP       Jim, W6LG    Rick, W0RIC     Hank, W0CZE & XYL Sharon       Mac, JA3USA
Visalia 2016 Wall of Shame!
Yoshi, JE2EHP aka K1HP operating from W0RIC Jan 9, 2015 "Big-Gun" JA NET.
Visalia DX Convention 2015
SHACK: Elecraft K3, KPA 500, P3 display. Amp Supply LK-800-A, Ameritron AL-1200 and Nye Viking tuner for 75M.
Microphone shown is a MXL-2006 but currently using a BM-800 ($19.95)
JK Falcon 4 Elements 20M,  2 Elements 40.
JK Quattro 4 Elements 10,  2 Elements 12,  4 Elements 15,  3 Elements 17 
60' Zero-Five Vertical with 4 Elevated Radial
Pixel Shielded Magnetic Receive-Only Loop Antenna
QSL SASE -NO IRC'S - ONLY $2USD
CQWW 2013 #5 WORLD
Large Visitor Map
A few of the friends from over the years! Great fun & fun times! 73
If you made the wall of shame, you should feel honored!