Op Ron
Churchville, Pennsylvania
ITU Zone 8 - CQ Zone 5 - Bucks County - EPA Section - FN20le
EX. WA3AXV
I was first licensed as WA3AXV in 1964. Licensed with the then relatively new Technician class license (Tech Class was started in 1951), my test was administered by W3KKN (SK), Ernie Kenas, in Willow Grove, PA. WA3AXV joined the Mt. Airy VHF Radio Club (Pack Rats) in 1970. Upgraded to Advanced class in 1978. This time the test was administered by the legendary Joe Welch, W3UQV (SK) of the FCC office in Philadelphia, PA. The 'vanity' call W3RJW (my initials) was obtained in 1997. I retired in 2008 after 32 years as a civilian Electrical Engineer (Drexel '67) with the U.S. Navy (NADC) and 10 years with a local TV Production RF company (Total RF, now CP Communications). I enjoy rag chewing, chasing DX and building antennas. Churchville is a small area of Northampton Township, Bucks County, Pennsylvania located about 20 miles north of Philadelphia, PA. What used to be a mostly rural area covered with farmland is now a virtual "sea of vinyl" (i.e. houses covered with plastic siding) !! Good luck and good DX.
My Other Hobbies include Classic Cars, Photography, Woodworking and Salt Water Fishing
Visit my WEB Page www.w3rjw.com
Pastel Paintings by Lynne Whitsel
Local Time
W3RJW QSL INFO
BUREAU CARDS WILL NOT BE ANSWERED !!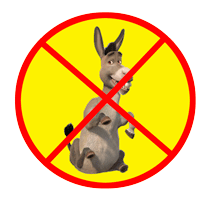 Please NO Bureau ! Por favor NO Burro !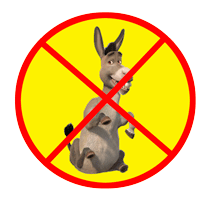 - LoTW Logs Uploaded Daily plus Real Time QRZ.COM, eQSL(AG) and HRDlog.net -
or
DX - Direct:  MUST HAVE Self-Addressed, Return Envelope (Green Stamp Appreciated, but not necessary)
or
USA - Direct with SASE
Save a tree, save a buck and get 'instant' confirmation ------- use Logbook of The World !!
W3RJW HF and 6m Logs back to 2000 in LoTW, eQSL, HRDLOG.net, & QRZ.com
6m Logs back to 1978 (including WA3AXV) in LoTW ------ SMIRK #1029, SWOT #83
Paper Logs (WA3AXV) 1964-1996 and (W3RJW) 1997-1999 -- Pse QSL Direct
Very few VHF/UHF Contest Logs in either system - QSL Direct
ARRL DXCC 330 Total / 323 Current - Confirmed LOTW
8 Band DXCC - 10m through 80m
50 MHz Phone WAS #326
50 MHz Phone WAC
All Real Contacts from My Station
Last 100 QSO's in my log shown below in real time
Radio Pictures

HF and 6m Station
Yaesu FTDX-3000, Yaesu FTDX-5000D, Yaesu Quadra VL-1000 Amplifier, DMU-2000, Palstar AT2KD Tuner, Heil PR-781, TW Navigator, Ham Radio Deluxe v6.4 Software
WSJT-X v1.8.0, JTAlertX v2.10.15, HRDv6.4.0.780
W3RJW'S FTDX-5000 "CAT" and Ham Radio Deluxe Settings
W3RJW'S FTDX-5000 Audio EQ Settings for use with Heil PR-781 or 'GM-5.1' (now Heil 'Gold Elite') ('Wide' Element position)
W3RJW Shack
HF and 6m Equipment: Yaesu FTDX-5000 + Quadra VL-1000
VHF and Above: TS-180, FT-847 + Homebrew Transverters for 903MHz and Above
160m, 80m, 40m, 30m, 20m, 17m, 15m, 12m, 10m, 6m, 2m, 70cm
160/80m - Base Loaded Vertical,  40/30/20/17/15/12/10/6m - 3 ele. SteppIR, TailTwister Rotor
70' 'E-Z Way' Crank Up, Tilt Over Tower
UHF and Microwave Tower - 903 Mhz to 10 Ghz ----------------------------------------- 43 Foot HB Vertical, Base Loaded 80/160m, w/45 Radials
Sir Reginald (Reggy)



His Grace, Lord Reginald, Earl of Tail
Other Hobbies
1973 Pontiac Grand Am ----------------------------------------------------------------- "Jaybird IV" 20 Foot Grady White Fishing Boat
Pictures
Snow Storm Febuary 2010
Umm, Umm !! Furry Tailed Rat Al Fresco under the 80/160m Vertical (Red Tailed Hawk)
Churchville Train Station
Churchville had commuter train service until February 1983. Service was "temporarily" suspended due to a lack of ridership along the line.
The train station has since been restored and is now a private residence.
Fall at the Churchville Nature Center (W3RJW 2009)
Visit the Churchville Nature Center
Air Show, Ocean City, NJ 2010
Former Fishing Pier - Ocean City, NJ
This picture was taken by W3RJW (35mm Kodachrome Slide) in the early 80's, years after the pier had been abandoned.
Subsequent storms over the years gradually destroyed the pier and in November 2012 Hurricane Sandy (see below) took care of what was left.
Hurricane Sandy took a very rare (for Atlantic Hurricanes) left hand turn  directly at southern New Jersey !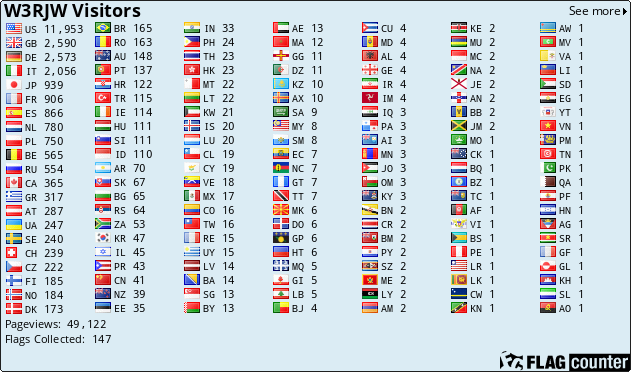 73 es gud DX
Ron