QSL information:
FS7/VE1KG: Note:144MHz EME cards for VE1KG should go directly to Serge! Holiday Style  DXexpedition to the French side of St Martin (March 1st to April 31st, 2017) Direct only! US/Canada include SASE. For international include $2 USD and Self Addressed Envelope. QSL Cards received/returned can be viewed here: https://tinyurl.com/y7u4no8v
W6TCP: logs are regularly uploaded to LOTW. I also respond to cards received directly. (SOTA and EME require no SASE) Sorry, No Bureau! 
K6LRG, WV6I, N6WM: via SASE, No Bureau! International, please include $2USD.
K6L / N6G (2013-2016: (for CQP ONLY) via SASE, No Bureau! International, please include $2USD.
WZ6BSA: I am NOT the QSL manager for WZ6BSA despite what their QRZ page states! 
****IRC's are no longer accepted, USD only please***** 
**************************************************************************************************************************************************************
These days I'm into casual DXing & casual Contesting and VHF/UHF weak-signal work with equipment for all bands from 160 meters through 10 GHz; working on 24 GHz, although this is a long-term project. I enjoy collecting awards and while somewhat late to the "Award party", I have obtained PSK WAS & WAC (2003) then I took a break and in Jan 2016 started my award quest again; DXCC (March 2017), WAZ (May 2017), Triple Play (Aug 2017). Currently working on 5BWAS and 5BDXCC and various VUCC awards.  
When Contesting and DXing, I operate from either Alameda (Contest Site) or Santa Clara County (Home). 
Originally from the UK, I started out as an SWL in 1978 (BRS40813). First l

icensed in 1981, I was interested in Meteor Scatter and w

orked Europe on 144MHz and the UK on 70Mhz HSCW MS for several years 

before computers came to power! Now and again, I ventured down to the DC bands... Ham operations halted in 1989 when work, women, and drink came along. I moved to the US in 1999.
G4YUZ Shack 1983 -  IO91XD   17 element Tonna at 55 ft, five element Tonna 50MHz

Elecraft K2/100 #4405
The most satisfying project was building my Elecraft K2/100 fully loaded in 2006. Nothing as comes close to the enjoyment I got from building this and all of the various options. I still have a second K2/10 to build......
As of August 2015, I am operational on 10GHz (DB6NT transverter, 1 watt, and Ex-Direct TV Dish). 

W6TCP 10GHz from Mt Allison, CA
I participate in the Summits for the SOTA program! 

Bear Mtn (W6/NS323) March 22nd, 2016 - 25 Watts to OCF Dipole at 35ft ** 10 contacts in the log. With KQ6DI and Poppet (RIP)
Repeaters
I am the repeater trustee for the W6SRR repeater system on Sunol Ridge, CA with active repeaters on 144MHz, 440MHz (Analog & DMR), 900MHz (linked to NC9RS) and 1200MHz (linked to W6RLW). There is also an active IRLP node #3399 is connected to 144Mhz 99% of the time. I also am the trustee for the W6TCP DMR repeaters on Mt Allison, CA and the K6LRG DMR repeater in Livermore, CA.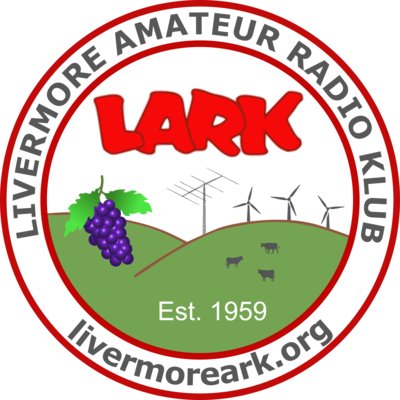 73 Ian
W6TCP / G4YUZ