**** See the QSL information at the foot of this page *****
These days I'm into DXing, contesting and VHF/UHF weak-signal work with equipment for all bands from 160 meters through 10 GHz; working on 24 GHz, although this is a long-term project.
Operating N6G from Tuolumne County during 2016 California QSO Party. QSL DIRECT via W6TCP with SASE (also for past years 2013, 2014 & 2015)
See http://cqp.org

N6G Tuolumne County - California QSO Party
Originally from the UK, I started out as an SWL in 1978 (BRS40813). First licensed in 1981, I was interested in Meteor Scatter and worked Europe on 144MHz and the UK on 70Mhz HSCW MS for several years before computers came to power! Now and again, I ventured down to the DC bands... Ham operations halted in 1989 when work, women, and drink came along. I moved to the US in 1999.
G4YUZ Shack 1983 -  IO91XD
HomeBrew 144MHz 4CX250B Amplifier

G4YUZ 17 element Tonna at 55 ft, five ele Tonna 50MHz
I enjoy homebrew/construction and also interested in EME and a small number of contests i.e.,  various US State QSO parties as well as working the occasional DX!  

Elecraft K2/100 #4405
The most satisfying project was building my Elecraft K2/100 fully loaded in 2006. Nothing as comes close to the enjoyment I got from building this and all of the various options. I still have a second K2/10 to build......
As of August 2015, I am operational on 10GHz (DB6NT transverter, 1 watt, and Ex-Direct TV Dish). 

W6TCP 10GHz from Mt Allison, CA
I participate in the Summits for the SOTA program! 

Bear Mtn (W6/NS323) March 22nd, 2016 with Arnold KQ6DI and his dog "Poppet." 25 Watts to OCF Dipole at 35ft ** 10 contacts in the log.
Repeaters
I am the repeater trustee for the W6SRR repeater system on Sunol Ridge, CA with active repeaters on 29MHz, 144MHz, 440MHz (Analog & DMR), 900MHz (linked to NC9RS) and 1200MHz (linked to W6RLW). There is also an active IRLP node #3399 is connected to 144Mhz 99% of the time. I also am the trustee for the W6TCP DMR repeaters on Mt Allison, CA and the K6LRG DMR repeater in Livermore, CA.
Logs and QSL cards.
W6TCP logs are regularly uploaded to LOTW & eQSL. I also respond to cards received directly. (SOTA and EME require no SASE)
 
I am the QSL manager for K6LRG & WV6I, N6WM, and K6L and N6G (for CQP) via SASE only! International, please include $1 US, ****IRC's are no longer accepted! ***** 
WZ6BSA: I am NOT the QSL manager for WZ6BSA despite what their QRZ page states!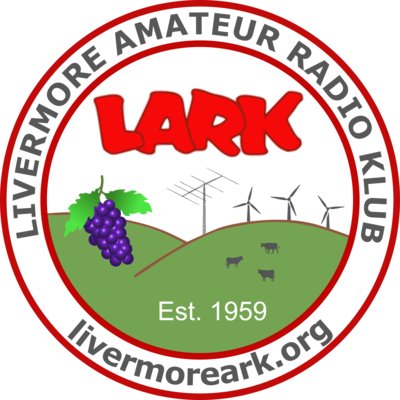 73 Ian
W6TCP / G4YUZ