Thanks for visiting my QRZ page.  I go by my nickname, Mac, so don't be confused if I tell you that on the air. First licensed in 1978 as KA8BXM and after moving around the country for many years came back to West Virginia and eventually the vanity call W8LMG.  I live in Seebert (winter population 43), Pocahontas County, West Virginia, grid square EM98vd (2,080' ASL).  The picture below is my home which faces north. 
The station in the cabin loft consists of an Icom IC-7600, Heil PR 781 mic, Ameritron ALS-600 and LDG AT-1000 ProII.   Also use an SDRPlay RSP1 with SDRuno software with the BOG antenna. The display is shown at the top right of this page. 
The secondary station in my living room, next to the wood stove (and recliner), is an IC-7300, Heil iCM mic, Ameritron ALS-600 and LDG AT-600 ProII.  
Mobile operation with a Yaesu FT-857D, Little Tarheel II and TurboTuner, 6 thru 75 meters. 
HF antennas include a NA4RR Hex Beam, 20, 15, 12, 10 and 6 meters, 17 meter Yagi (3 elements on 20' boom), 75 meter dipole, 80 meter inverted L and a 160 meter full wave loop.  80 meter BOG (235') now active.
Decided 80/75 meters DXCC was my next challenge so I installed the Inverted L and the BOG. Below, from L to R, KD9SV 4:1 BOG Transformer, 240 ohm resistor (currently disconnected) and results of WSPR TX 1 watt on 3.5296 Mhz using the Inverted L and RX on the BOG during the period 0400 - 1000 UTC 3/15/2017. You can see this and the database on WSPRnet.org.

First licensed in 1978 as KA8BXM,  I operate 160 thru 6 meters on the IC-7600. In addition to SSB and CW,  I enjoy JT65 and WSPR using WSJT-X v1.7.0 and JTAlert software (no interface required).  Received digital mode signals are uloaded to Hamspots, Pskreporter and WSPRnet.  Work JT65 on 160, 80, 40, 30, 20, and 17M. Overnight I often run WSPR on 80 M with 1 watt with the Inverted L and BOG antennas.  
---
  All contacts are logged using Log40M and are uploaded to QRZ, LOTW and Clublog. I had so many BOGUS requests from people not in my log for confirmation on eQSL that I finally deactivated the account. If you need confirmation and do not use LOTW send me a card and I will return one. SASE DX only.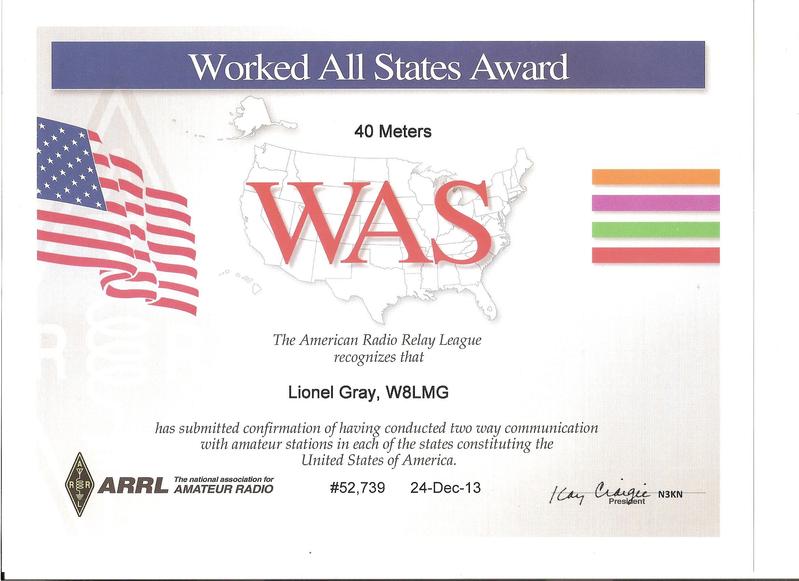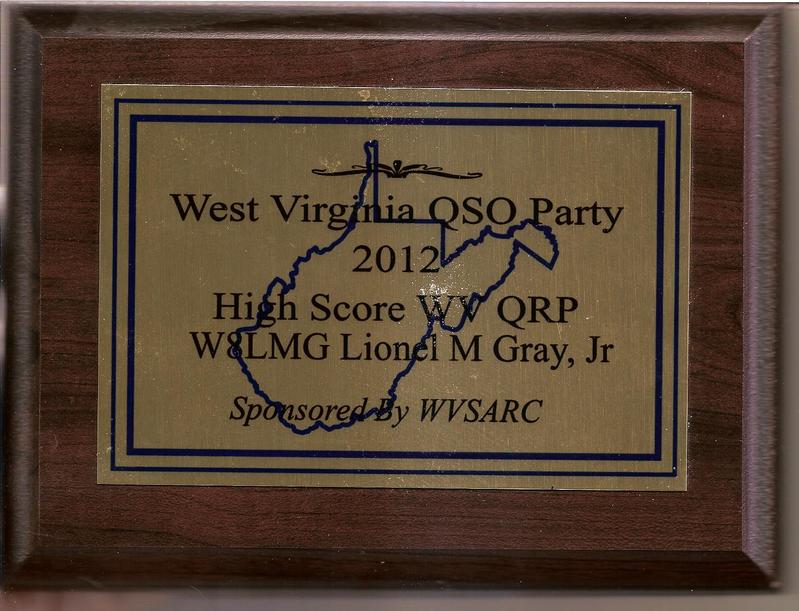 W8LMG DXCC MOST WANTED
Feb, 27, 2017 Thanks to all who confirmed our qso.
---
    

I am a Vietnam Vet (1966-1970) and life member of the VFW

 
73 and Good DX !