Thanks for stopping by. I was first licensed in 1971 as WA7QLB.  I kept that call until 2009 when it was changed to W7JDE. This proved to be an extremely poor call for CW.  So late in 2010 the call was changed again to the current one. I am the third "borrower" of this call sign.  Except for the O getting confused sometimes with a 0 this call has worked out pretty well on CW.
Really glad to be back on the air after a fairly serious 25 year QRT problem.  I'm usually chasing DX or working a contest.
The equipment here is the Flex 5000A and a Alpha 9500 amplifier and a Palstar AT-Auto tuner. I use a 43 foot vertical on 75m through 30m and a Force 12 C3 up 40 feet on 20m through 10m.  The antenna tuner is needed on the warc bands.  For 160m I have an OCF (176,88) with a homemade current balun.  A new addition is an M-squared 5 element yagi for 6m.  It hasn't been too difficult to get used to the Flex 5k and you soon discover that knobs are really over-rated! Although, you really need to build an adequate computer with plenty of beans to make everything work correctly. It is still a work in progress however. One of the more interesting parts has been getting the various programs to work well with each other.
The main passion here is chasing DX although contesting is a close second.  Digital modes have been really interesting, psk31 is cool but I find myself mostly contesting using plain old greasy 45.5 baud radioteletype or the original digital mode CW.   Things will get better when I can use the second receiver in the Flex to do SO2R, again, a work in progress. 
On VHF I use a Yaesu FT-8900 quad bander feeding a vertical antenna.  It gets very little use.
One new thing is my discovery of JT-65.  Kind of interesting (use low power to work the otherside of the globe) and boring (6 minute QSOs, are you kidding?  Give me a break) literally as I have noticed to fill in the time I seem to hitting the contact's QRZ page, and I have noticed a marked increase in my hit counter since I have been using this mode.  You should try it... Or maybe not!
QSL info:
All of my logs are posted to Logbook Of The World (LOTW) very often. I prefer LOTW but will return all paper QSL cards with one of my own, eventually! For those of you who haven't signed up for LOTW yet, I highly recommend it. LOTW is a little bit of a pain to get set up but well worth it.  As far as eQSL is concerned; Fogetaboutit!
The WO7V Shack  Notice the lack of knobs on most everything.  3 extra points if you can spot the HF radio!
Noted Operations:
Back in one of my previous lives, I was in the marine corps and was stationed down in Guantamano bay where I assisted my good friend Carl, W9OO in running one of the Amateur radio stations down there, KG4EQ and MARS, N0MGC.  We ran a lot of phone patches from there.  This was before the era of satellite phones and microwave links were available on the base.  The station was located on a hill above camp Bulkley which is home to camp Delta today (where they keep the detainees). Carl was an avid contester and sucked me into helping him with the CQ WW DX back in 1971. We worked many stations but we never got the log sorted out in time (this was way before computers and the fine logging programs they have today). A few weeks later he cleaned up the west indies section in the sweepstakes. Check out Carl's QRZ page for some pictures.
This ham radio thing is cool stuff. For those of you that know what I mean, no explaination is necessary, for the others, none is possible! My only regret is that I lost 25 years of the hobby due to life's other distractions!
Giving Back:
The electronics industry has been very good to me the past 40+ years.  I owe much of this success to being a licensed amateur.  There is something about being a ham that just helps in almost any situation you might encounter.  So my goal is to coin new hams.  I think the world will be better for it.  And who knows, it might kick start a carrier in the electronics industry in someone like it did me.  So that that end, I teach classes on amateur radio FCC license preparation.  In addition, I corridinate VE licensing sessions on a regular basis.  
Search My Log
Here you can search my logbook that I have uploaded to Clublog.  Except for contest QSO's it gets updated automatically when I log a QSO.  The contest QSO's do get uploaded eventually.  This is my complete log for my current call.  If you think you have worked me and are not in the log please send me an email.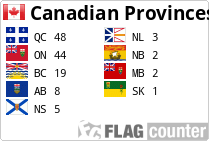 Hope to talk to you on the air sometime, or perhaps, we already have!

QCWA->34756
73,
Jim